WEDA Dredging 101 Short Course in Philadelphia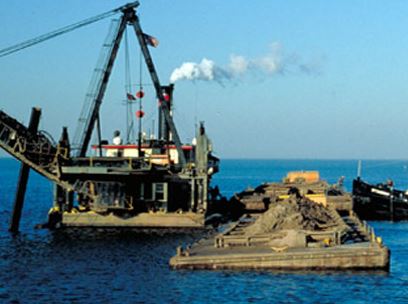 The Dredging 101 – "Basics of Dredging, Dredged Material Management and Environmental Considerations" short course, hosted by the Western Dredging Association (WEDA), is set to take place on October 7, 2019, at Loews Philadelphia Hotel in Philadelphia, PA.
The course has been developed and provided exclusively by WEDA, for the purpose of helping anyone interested in learning about the basics of dredging and dredged material and environmental considerations in an easy, enjoyable and efficient manner, said the association in its latest release.
The course material was established to give a comprehensive overview of:
what dredging is;
why it is being performed;
how it is being done;
what types of equipment are being used;
what factors are used to determine the equipment type, including transporting dredged material;
what dredged material disposal or placement (e.g., beneficial use) options are available;
what are the environmental concerns about dredging and disposal of dredged material;
what are the measures to manage potential environmental impacts;
what regulations/permits apply to dredging and dredged material disposal or placement.
"The course is ideally suited for those that are not involved in dredging for a major portion of their normal daily work or have had specific schooling in dredging. Individuals that deal with dredging occasionally or somewhat frequently as part of their work and need to have a good working knowledge and understanding of dredging will benefit from this course," said WEDA.
The Western Dredging Association (WEDA) is a professional organization connecting individuals, companies, other organizations and individuals interested in the field of dredging within North, South & Central America.