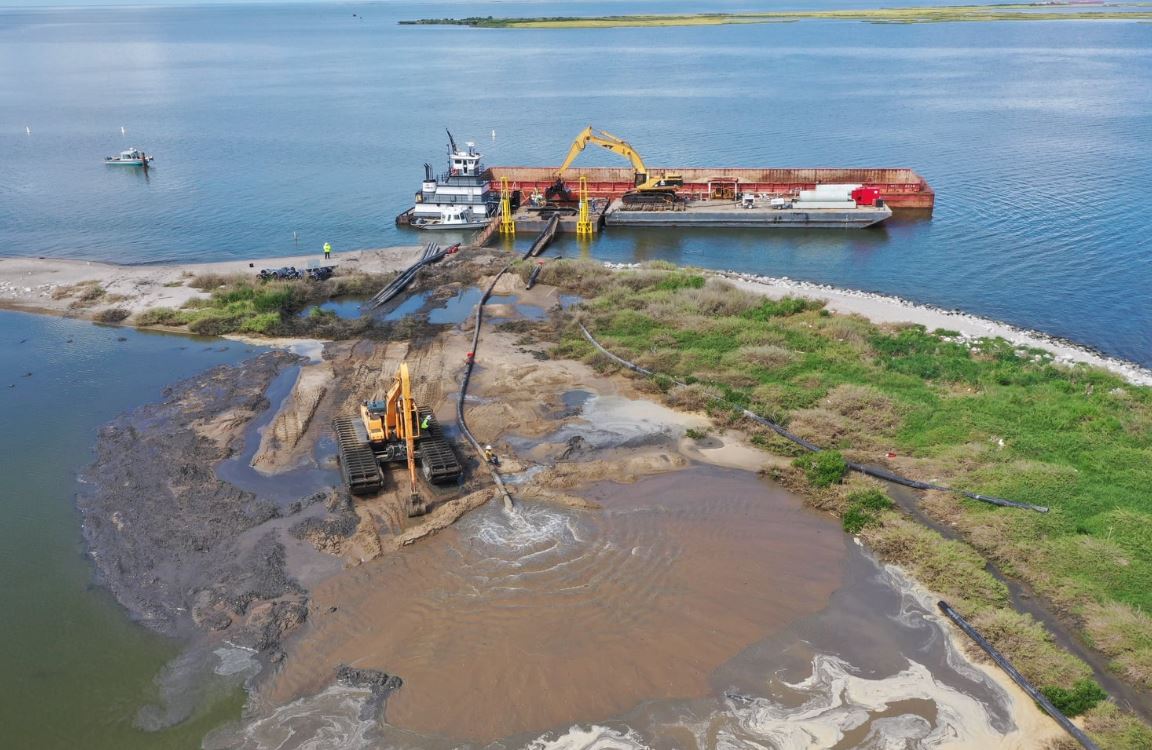 The Queen Bess Island restoration project in Barataria Bay, conducted by Pontchartrain Partners, is in full swing now, the Louisiana Coastal Protection and Restoration Authority (CPRA) said in its latest announcement. 
The $9.8 million construction contract, awarded in July 2019, is being funded through the Deepwater Horizon oil spill Natural Resource Damages settlement administered by Louisiana's Trustee Implementation Group.
The project will enhance the existing rock ring around the island, which will serve as containment and protection for the sand fill material that will increase the island's elevation.
Queen Bess Island is a vital nesting habitat for colonial nesting water birds in the Barataria Basin northeast of Grand Isle in Jefferson Parish.
Construction on the island must be completed by mid-February 2020, when pelicans and other birds return for the next nesting season.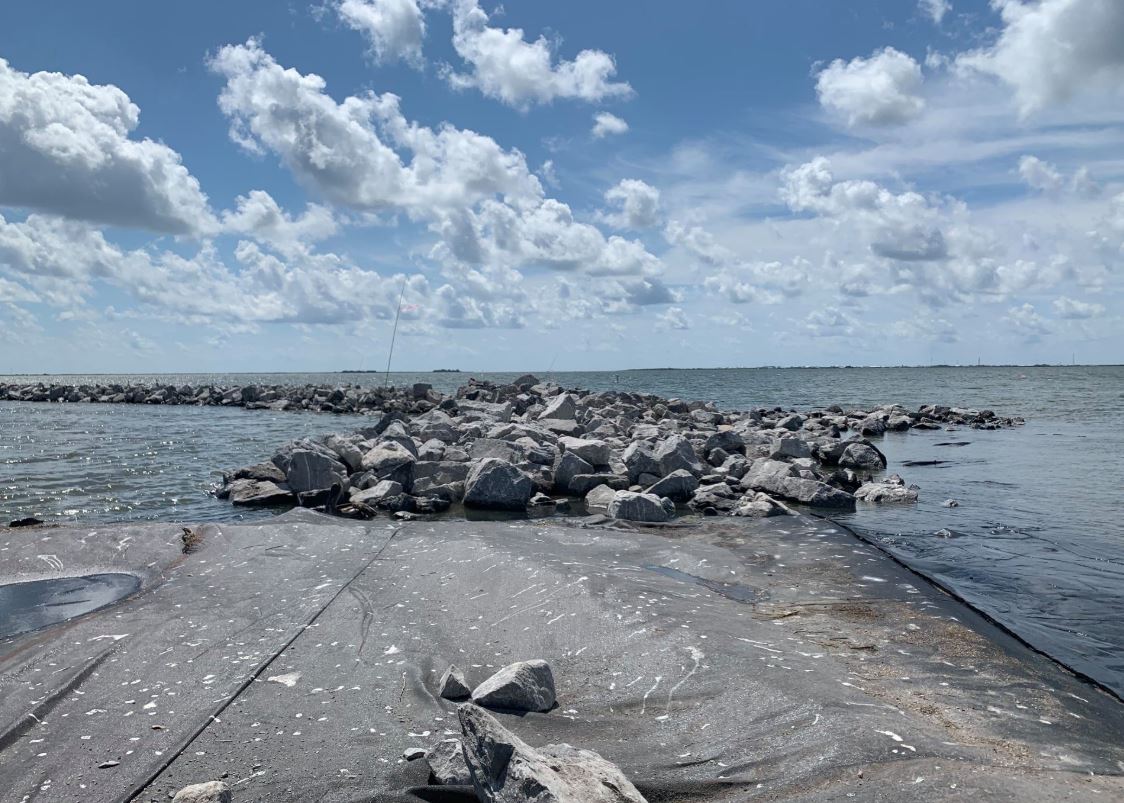 Photo: Photo courtesy of Fenstermaker
Related news
List of related news articles