Boskalis Wraps Up Port Adelaide Outer Harbor Dredging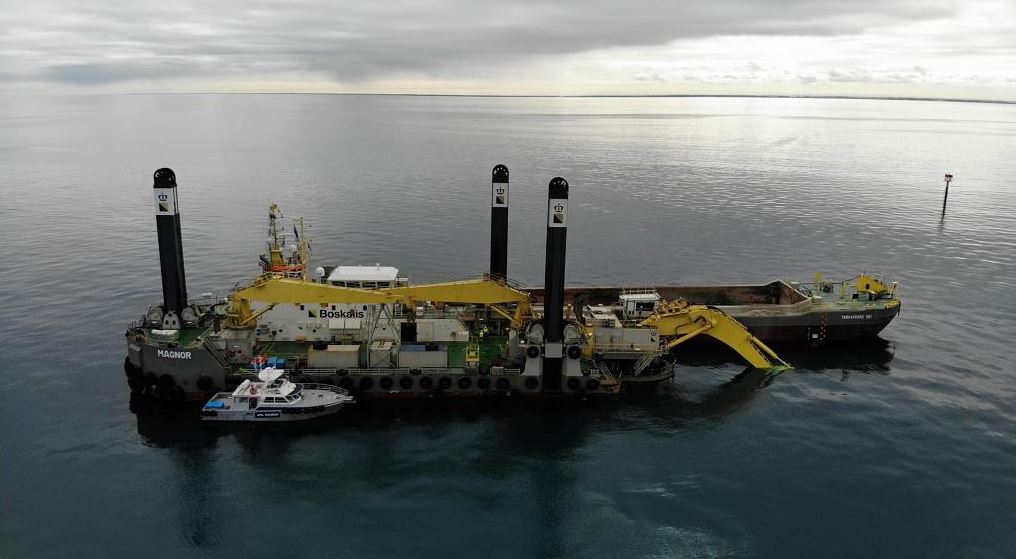 Dredging for the Outer Harbor Channel Widening Project at Port Adelaide was successfully completed within the anticipated schedule of June to September 2019, Flinders Ports Pty Limited reports.
"This is a significant milestone for South Australia and securing the future of our trade and tourism industries," the company said in its release.
The completion of this $80 million project, funded by Flinders Ports and undertaken by Boskalis, means that Port Adelaide will now be able to accommodate the world's largest cruise ships and the larger and more efficient 'Post Panamax' container ships.
Post dredging seagrass surveys will be undertaken in April 2020 and April 2022 to align with pre-dredging baseline survey undertaken in April 2019.
Flinders Ports will also continue to monitor the channel and swing basin for any necessary future maintenance.
Here is an outline of some key milestones of the dredging process: