Manson Working on the Atchafalaya River Maintenance Dredging Project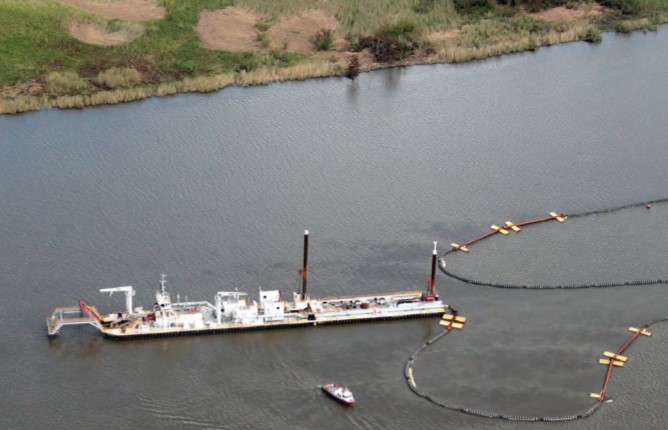 Manson Construction Co. recently released the latest update on the Atchafalaya River 2019 Maintenance Dredging Project.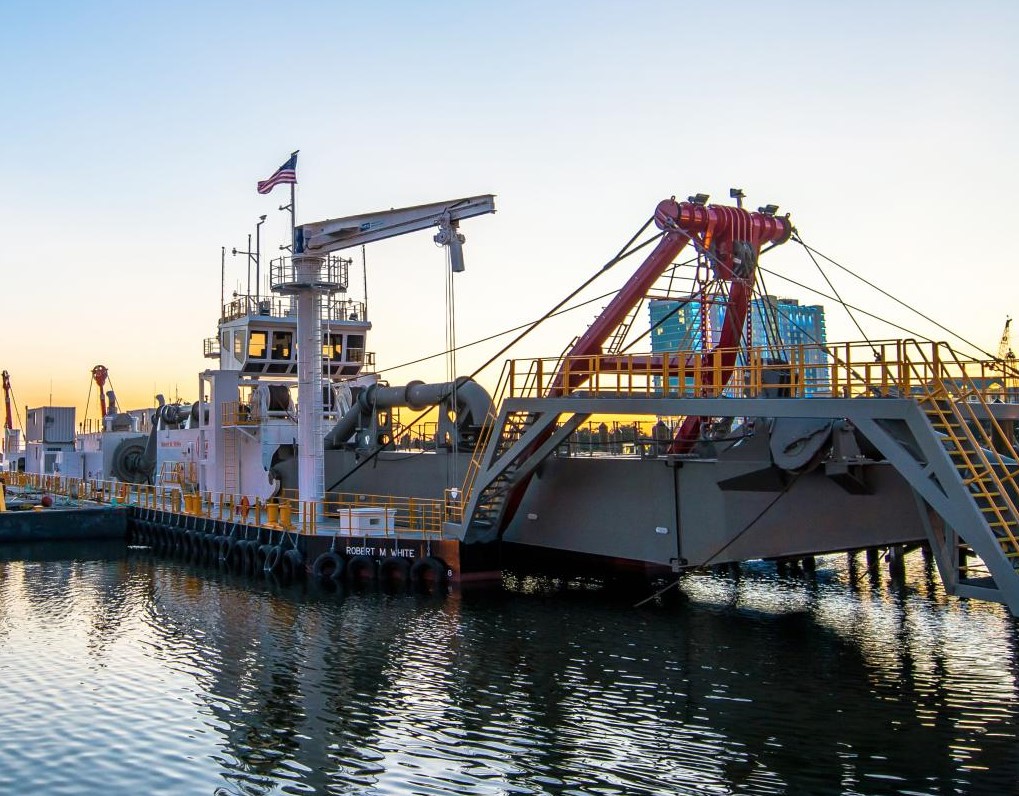 This project involves river maintenance dredging utilizing the cutter suction dredge (CSD) ROBERT M WHITE (RM WHITE) along the southern reaches of the Atchafalaya River.
According to Manson, the work consists of three primary dredging reaches: Crewboat Cut, the Bay Reach, and the Bar Reach.
Disposal of dredged material includes both overboard single point discharge, and upland disposal with specific template and grade requirements.
Due to record breaking shoaling events, the scope for this contract has grown substantially since award, currently encompassing over 7 million cubic yards of dredging material, the company said.
The outer dredging areas of the contract are over 30 miles from civilization and the nearest boat loading, thus requiring a quarters barge to be kept on-site.
The WOTAN was successfully outfitted as a quarters barge prior to starting the project and is currently being used by the project management and crew.
Manson concluded that the outfitting and mobilizing of the WOTAN quarters barge was a tremendous effort amongst the project team and equipment department. The work was performed safely and successfully thanks to a collaborative effort between the two departments.