Dredging of Cowlitz River Underway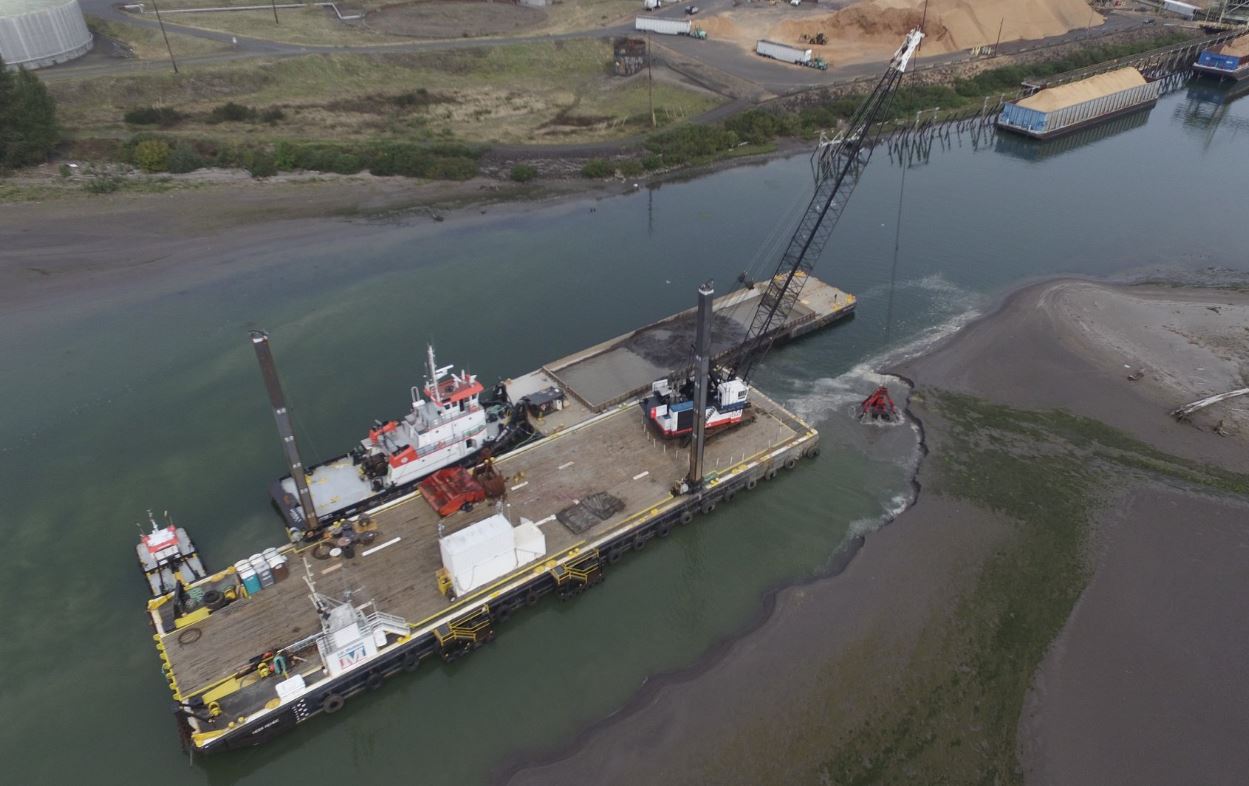 J.E. McAmis, a Longview based heavy-civil, marine and environmental contractor, has just released the latest photos from their dredging operations at the Old Mouth of the Cowlitz River in Washington.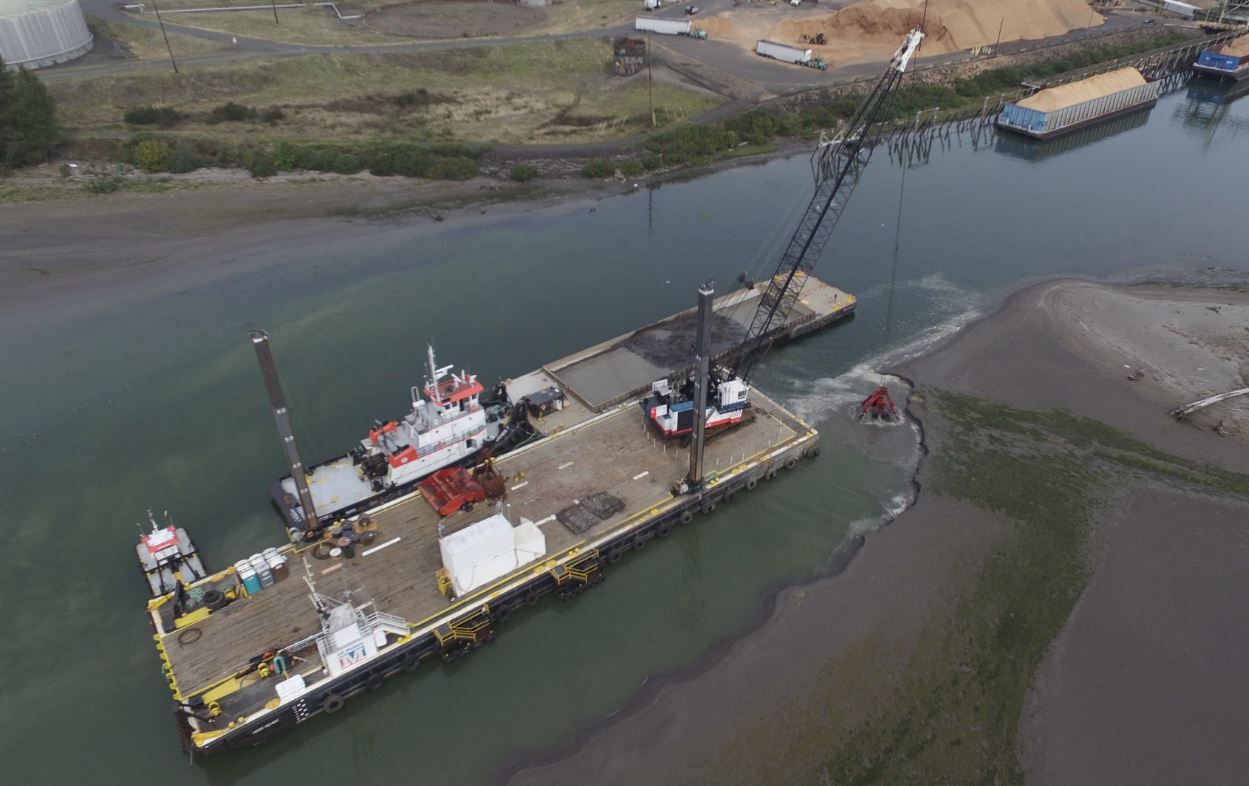 The project is subject to tidal influences and annual river freshets, said USACE.
A large shoal regularly forms at the Old Mouth of the Cowlitz River where it meets the Columbia River. Dredging by a contract clamshell dredger is required every 2-to-3 years to allow adequate depth for commercial barge traffic.
The Old Mouth of the Cowlitz River channel at Longview, Washington, is authorized to 8 feet deep and 150 feet wide, from deep water in the Columbia River through the Old Mouth of the Cowlitz River, to a point about 3,000 feet upstream from the old harbor line.
The navigation channel supports commercial barges shipping 288,000 tons of wood chips per year. Those chips are used to produce 144,000 tons of products worth over $84 million, said USACE.