TMS Busy in the Shetland Islands, Toft Pier Development in Full Swing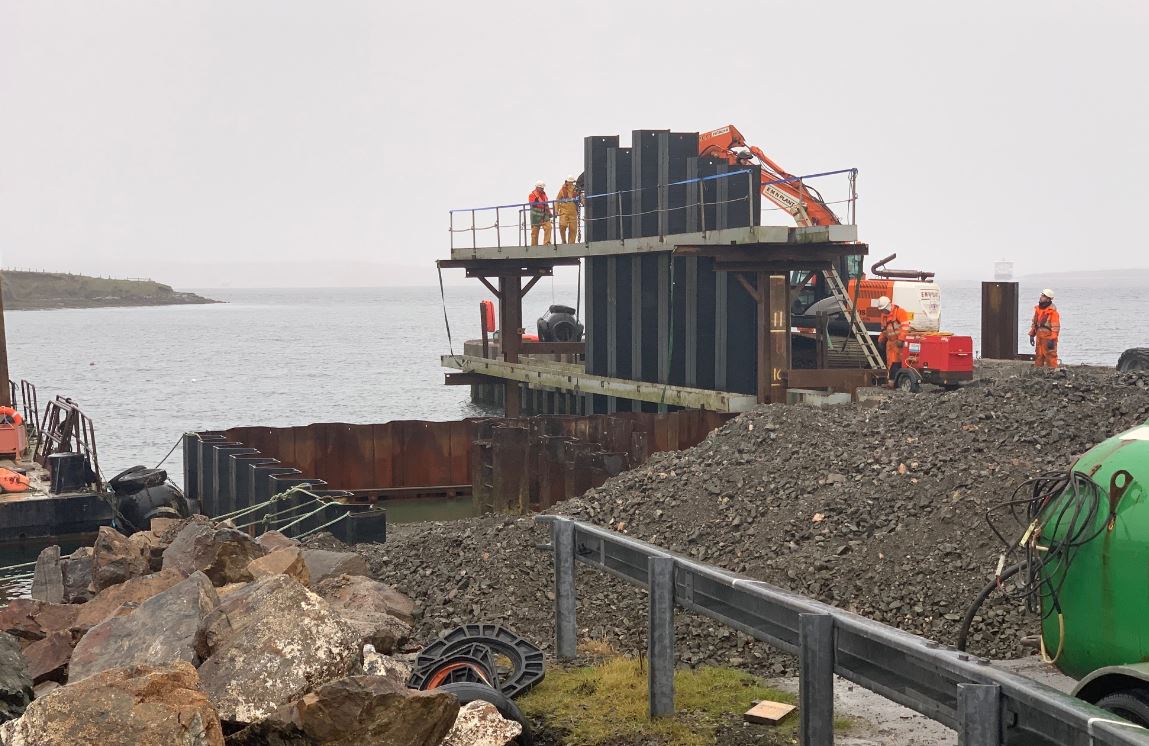 TMS Ltd crews are currently in the Shetland Islands, a subarctic archipelago in the Northern Isles of Scotland, working on Toft Pier development.
According to their latest project update, the weather has been testing them, but the sixth pile gate has now been set up on the seaward side.
"Now that the piles are complete in the first section, stone fill is being stockpiled ready to be placed at low tide," the company said.
All of the stone has been locally sourced from EMN Quarry.
TMS has just released a couple of photos from the work, showing a long reach excavator on TMS' Modular Pontoon Sinbad in the foreground, placing fill to the seabed after excavating to remove an obstruction to the corner piles.