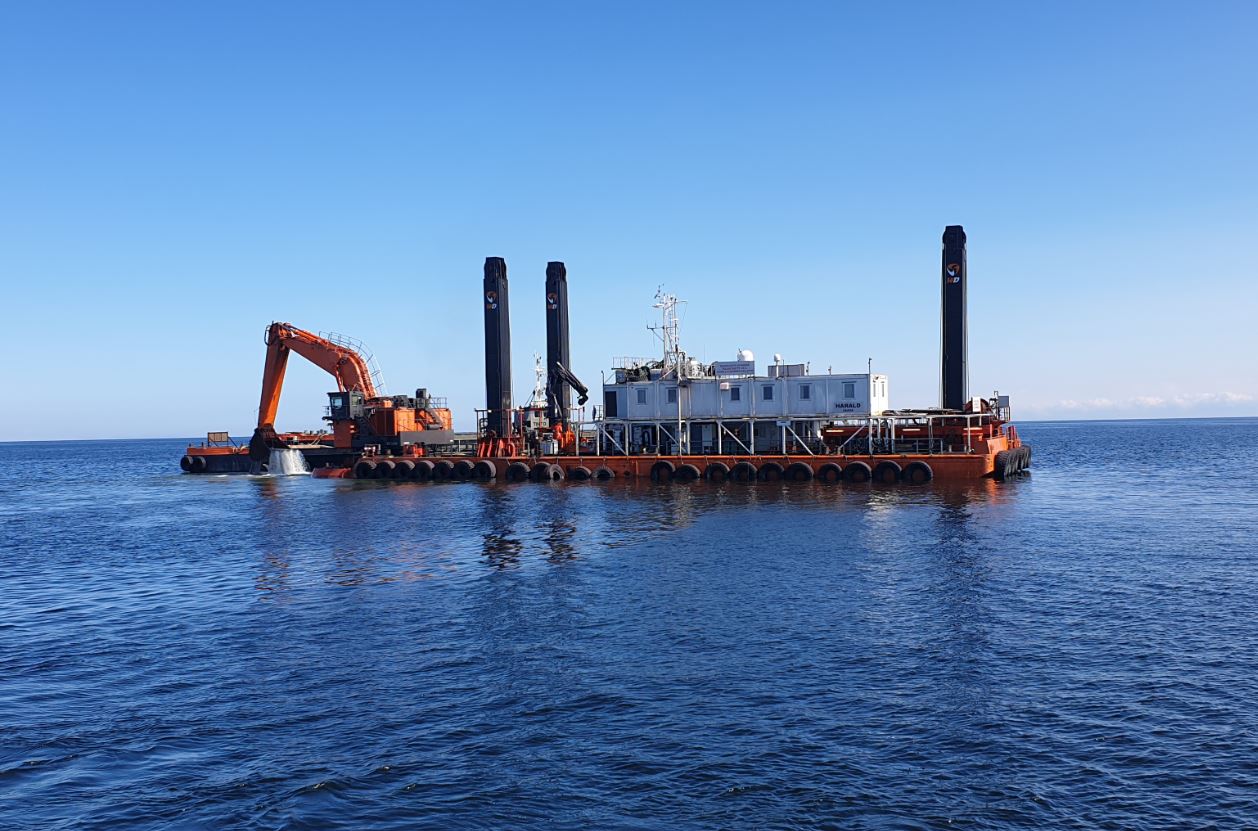 Wasa Dredging, a Finnish water construction company, is making final preparations to begin a dredging project at the Pampus container and breakbulk terminal in the Norrköping Harbor, Sweden.
According to Wasa, for this $9.3 million cleanup program they will use the backhoe dredger Harald, combined dredger and drilling rig Boulder, split-barges Jenna and Laura and 2 tugboats.
Scope of the work
Under this dredging scheme, around 50.000m3 of polluted material will be removed from the area. All the polluted material will be transported by trucks to an approved disposal location;
800.000m3 of soft material – set to be disposed at close-by-sea disposal – will also be removed from the Pampus spots;
Underwater blasting of 60.000m3 of bedrock;
The project will also include dredging of 140.000m3 of blasted rock, to be disposed at close-by-sea disposal;
Turbidity measurements will be executed daily at 7 different measurement points, at 3 different depths.
The dredging operations are set to begin in November 2019.
Photo: Image source: Wasa
Related news
List of related news articles