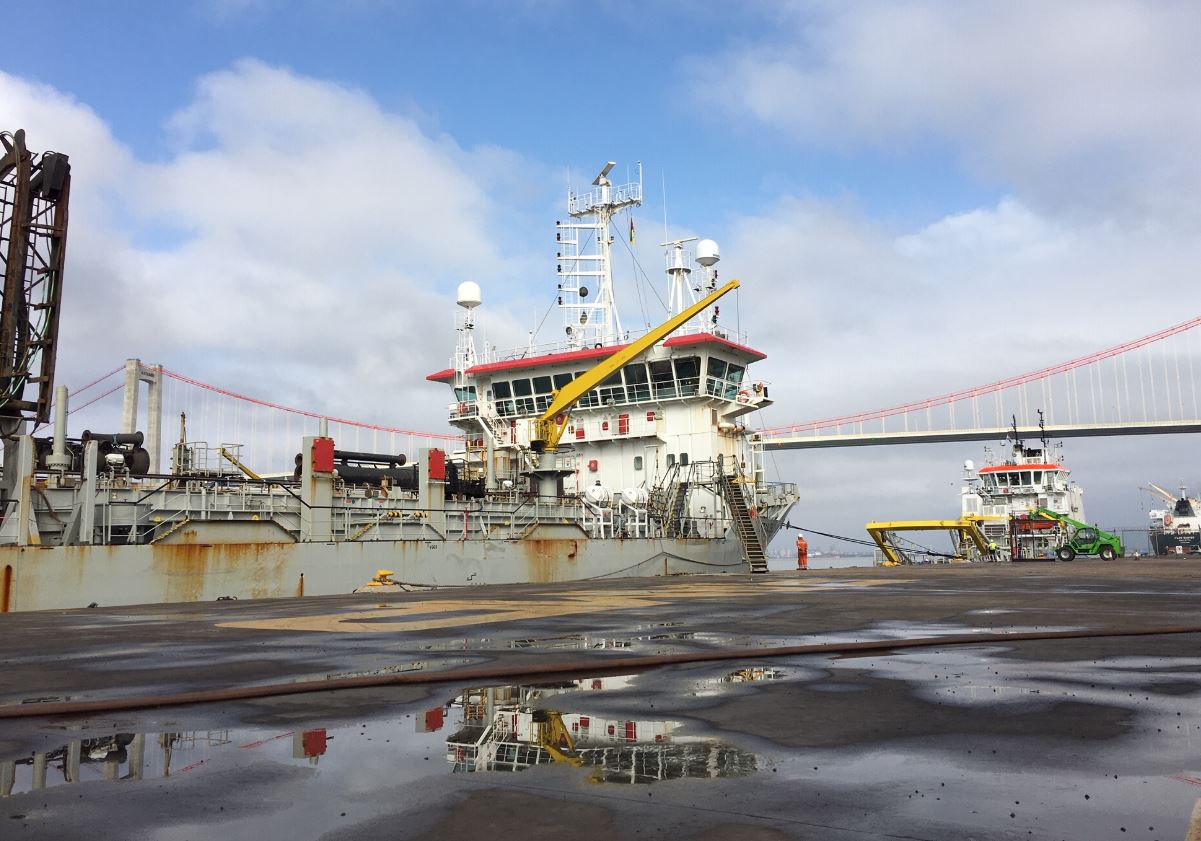 Maintenance dredging operations along the access channels of Maputo Port in Mozambique are officially underway, the port said in its latest release. 
Jan de Nul's dredging vessels Francesco de Giorgio and Henri Pitot arrived in the port on October 14 and started the dredging work two days later.
The dredging program, aimed to remove about 1.5 million cubic meters of material, will focus on the Matola, Katembe, Polana, Xefina and Northern waterways.
Francesco Di Giorgio is a trailing hopper suction dredger (TSHD) for smooth and semi-hard ground operations to a maximum depth of 28 meters, with hopper storage capacity 4.400m³.
Henri Pitot is a water injection dredger for deep leveling operations on soft and semi-hard ground to a maximum depth of 27 meters.
It is expected that this dredging scheme will last for a total of four months.
According to Maputo Port, dredging will not cause any disturbance in the normal course of port operations.
Photo: Image source: Port Maputo