Vigor Marine Secures Dredge Essayons Ship Repair and Overhaul Contract
Vigor Marine LLC of Portland, Oregon, has won an $8 million contract for hopper dredge Essayons ship repair and overhaul.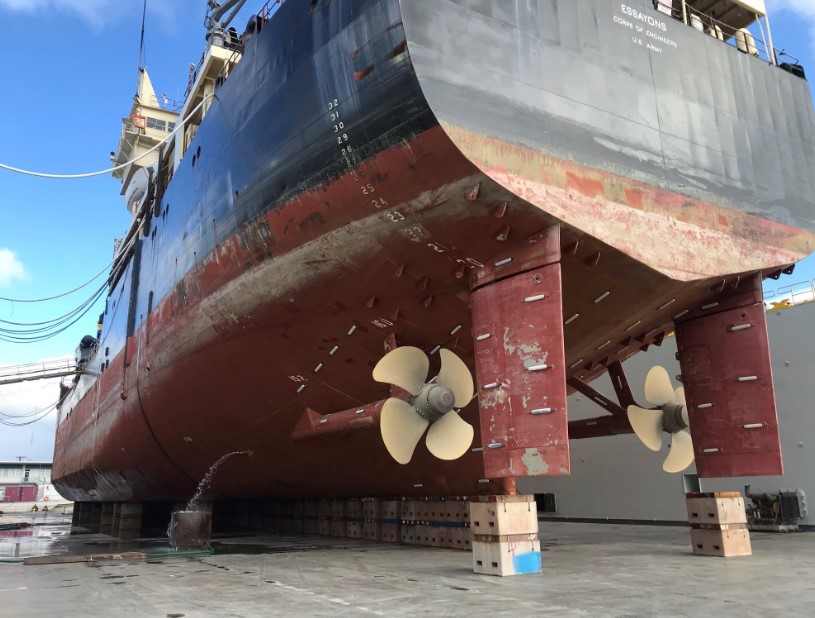 According to the U.S. Department of Defense (DoD), all overhaul, maintenance, and drydock work will be performed at the contractor's facility in Portland with an estimated completion date of February 28, 2020.
Major work items associated with the overhaul and dry docking include, but are not limited to the following: replacement and general ship systems maintenance and repair work; painting areas of the dredge hull below the water line and miscellaneous areas above the upper deck; complete inspection of the hopper areas; hopper door and actuator repairs; removing and reinstalling propeller blades; etc.
The dredge vessel Essayons will maintain a full crew which will live aboard the vessel during the entire duration of the overhaul period.
The crew will be performing work on the vessel that is outside the scope of the repair contract and coordination will be required at the daily production meetings to allow the crew access to the vessel.