DEME's New TSHD River Thames Hits the Water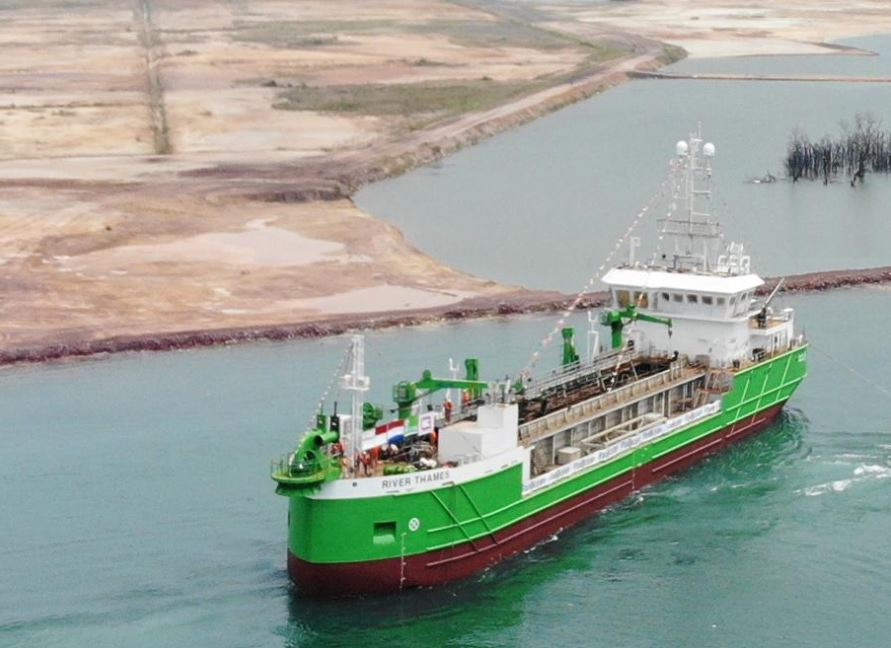 DEME Group today announced that their newly-built trailing suction hopper dredger (TSHD) River Thames has been successfully launched at the PaxOcean shipyard in Batam, Indonesia.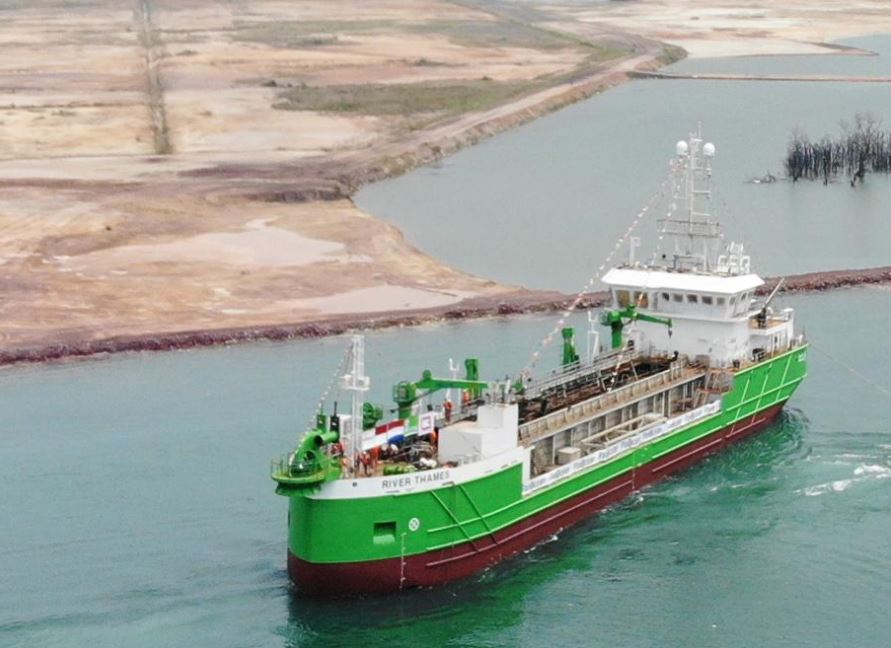 The 2,300m³ River Thames is the first of two new trailing suction hopper dredgers joining DEME's fleet in 2020.
"The compact vessel, with a small draught and offering high maneuverability, is perfect for dredging in shallow waters," said DEME.
The vessel is designed to maintain sea and inland waterways, as well as perform land reclamation. It is equipped with the latest electronic system to improve positioning, sounding and execution of dredging work.
To minimize environmental impact during dredging, the vessel is equipped with the latest innovation in the field of overflow – the IHC Plumigator.
The vessel is expected to be delivered in 2020.