Interview with UniSite COO, Focusing on In-Depth Cooperation with Customers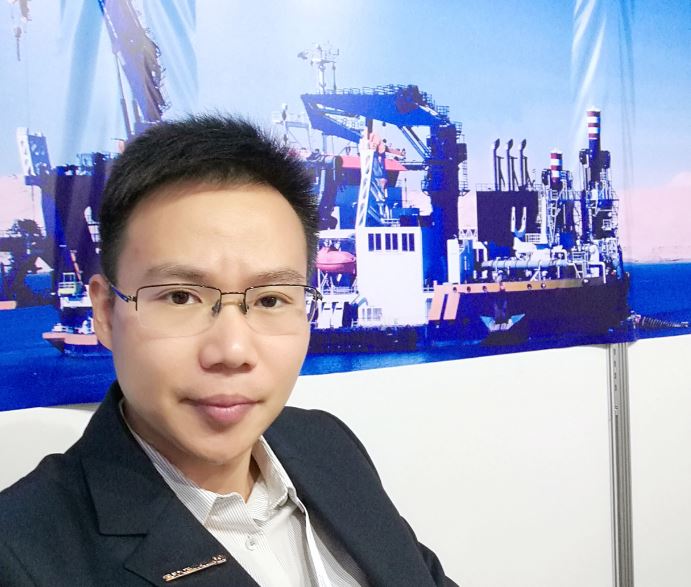 UniSite Group, a Ningbo based company involved in dredging, land reclamation, offshore projects, marine, mechanical engineering and green remediation projects, took part in some very significant projects all over the world during the last months.
Just in the third quarter of 2019, UniSite successfully supported maintenance of world famous trailing suction hopper dredgers (TSHDs) and cutter suction dredgers (CSDs) and took active part in the several new shipbuilding projects at Keppel and Cosco shipyards.
The company will also attend the Europort event, set for November 5-8, in Rotterdam Ahoy, the Netherlands.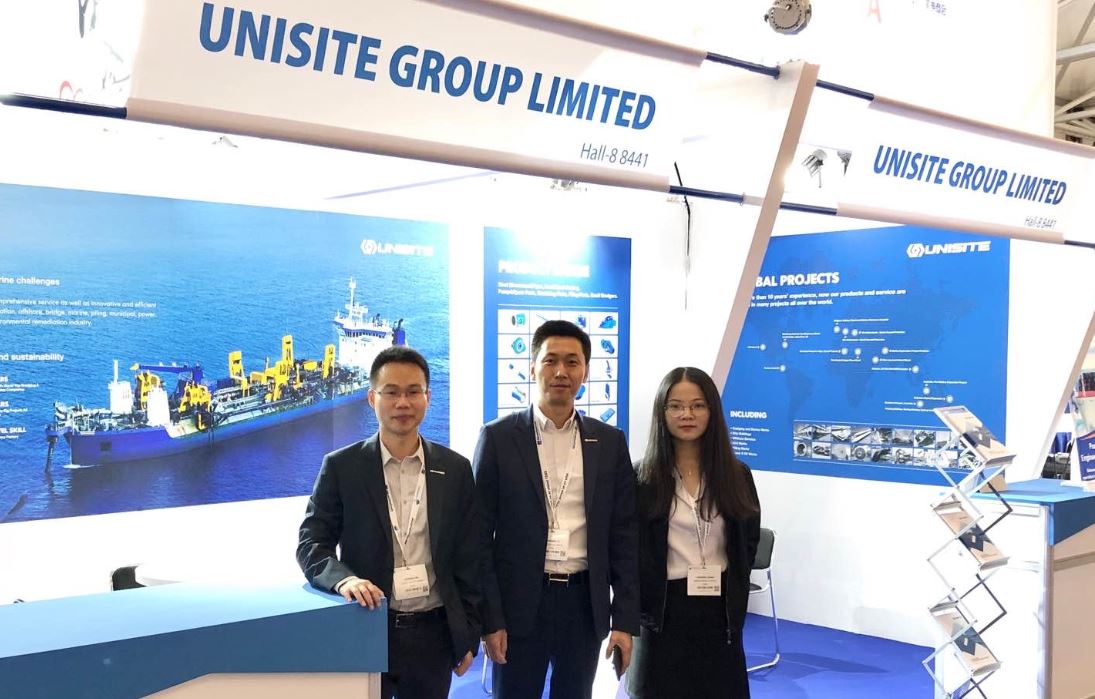 Enough reasons for Dredging Today to catch up with Mr. Kevin Mei, UniSite Chief Operating Officer, to review the business highlights from 2019 and discuss the impact they project for 2020.
DT: Let's begin by introducing your company to our readers?
Mr. Kevin Mei: UniSite group was established in 2008 in Ningbo – the world's largest port.
As an international partner, UniSite group is specialized in providing comprehensive service as well as innovative and efficient equipment of dredging, land reclamation, offshore projects, marine engineering, piling works, municipal engineering, mechanical engineering, construction machinery, oilfield projects and environmental remediation industry.
We are one of the leading steel parts and service providers for dredging and marine engineering in China.
Our team involves more than 120 staff and our products are distributed in Europe, the Middle East, Southeast Asia, Australia, North & South America and other countries and regions.
DT: In 2019, UniSite took active part in the several new shipbuilding projects with Keppel and Cosco. Our readers would love to find out more about it, can you expand on this?
Mr. Kevin Mei: Thanks to our good reputation in dredging and marine industries and based on good relationship with our customers Jan De Nul and Van Oord, we obtained the tenders of their new shipbuilding programs.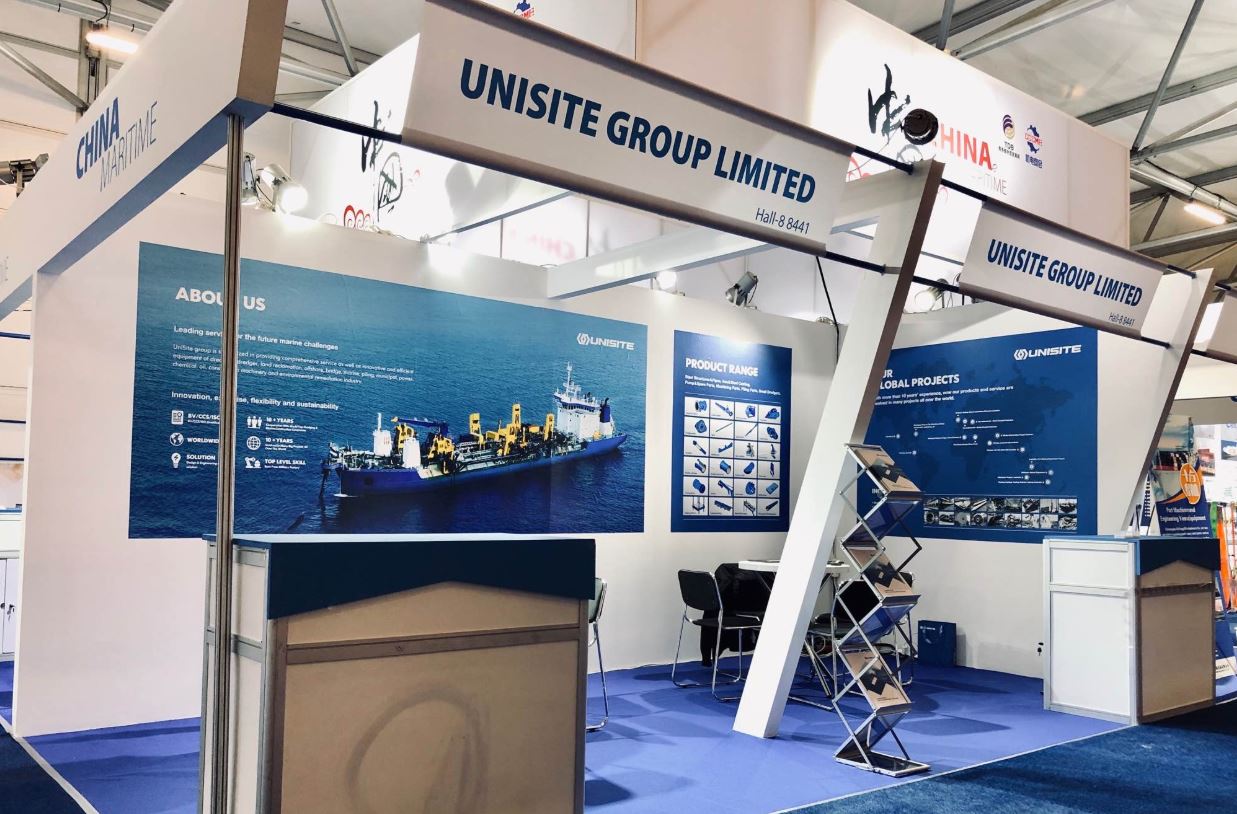 For Jan De Nul's new trailing hopper suction dredgers (TSHDs) – one with 18.000 cbm and the other two 6.000 cbm capacity – we have produced bottom doors, rolled pipes and casting pipes for deck pipelines, whole suction systems (including turning gland, hoisting pipe, support pipe, arm piece, cardan ring, up and lower suction pipe, etc.), gantries, frames, etc.
We have also successfully supplied the overflow systems for Van Oord's two new 10.500 cbm TSHDs.
DT: The dredging companies have identified the need for cleaner and more sustainable vessels and so started to investigate the possibility of running the dredging vessels on liquefied natural gas (LNG). Knowing that UniSite is always one or two steps ahead in finding solution, where do you see the future of dredging industry?
Mr. Kevin Mei: At present, the world's population is growing, the world's logistics and material exchanges are more and more frequent, and the economic growth has brought about the continuous deterioration of the environment.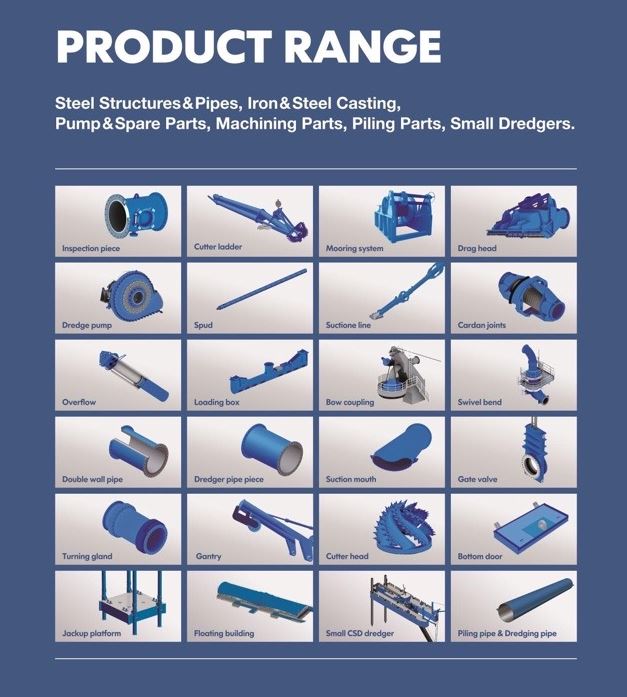 In a view of this situation, dredging, land reclamation, port expansion and maintenance, environmental remediation, and the search for marine resources are the most important ways of global sustainable development.
Although currently the world economy is in the doldrums and infrastructure construction is relatively slow, we believe that dredging and marine industry will grow again and will be sustainable.
Of course, we heard about this news that customers started to investigate the possibility of running the dredging vessels on liquefied natural gas (LNG), and we already have fabrication experiences for LNG vessels in domestic market – making sure that UniSite can respond successfully to these requests.
DT: Being actively involved in creating the latest trends for the dredging community, would you be so kind and reveal to our readers what are the latest innovations that UniSite is currently working on?
Mr. Kevin Mei: On one hand, we carry out more in-depth cooperation with our customers, including the integration of dredger hull parts, the overall assembly with several parts of dredger (in order to reduce the scattered procurement cost of customers and improve the installation efficiency at site), being involved in R&D and manufacturing of small dredgers and the larger equipment for offshore infrastructure construction (including offshore platform, oil platform, large pipe fittings, wind power structure), etc.
On the other hand, in order to meet big productivity and to be acknowledged by our customers as the leading, reliable, excellent comprehensive supplier, we are focused on the construction of more advanced facilities, engaging more young professionals, etc. Our new plant will be completed at end of 2020.