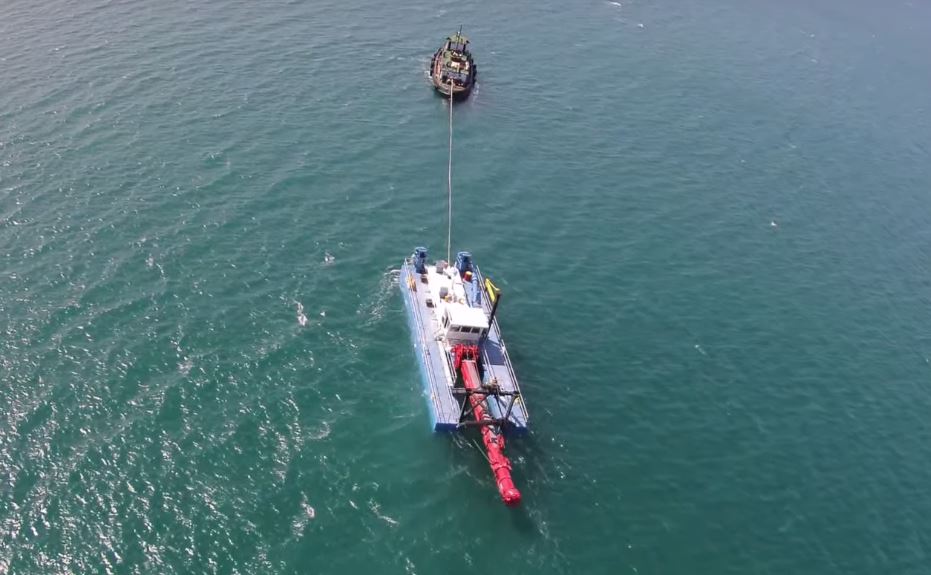 Lieutenant Governor Kathy Hochul, New York State Department of Labor Commissioner Roberta Reardon, and Division of Homeland Security and Emergency Services Commissioner Patrick Murphy recently showcased 33 shoreline resiliency projects in Monroe County that are receiving an estimated $43 million in state funding through Governor Andrew M. Cuomo's Lake Ontario Resiliency and Economic Development Initiative (REDI).  
The projects were reviewed at a meeting of the Monroe County REDI Region Planning Committee, which includes local elected officials and other stakeholders.
"Shoreline communities have faced tremendous challenges in recent years. That's why we have taken aggressive action to help local governments, businesses, and homeowners with state support to improve resiliency, address the impact of flooding, and fight the threat of climate change," said Lieutenant Governor Kathy Hochul. "This targeted funding for 33 priority projects in the Monroe County area will address critical infrastructure needs to ensure sustainability long-term. These important efforts will help to combat devastation from extreme weather events, strengthen our economy, and enhance quality of life for residents."
DOL Commissioner Reardon added that "The funded projects were carefully selected based on sustainability and long-term impact on their communities. We're rebuilding the infrastructure of this region with an eye to the future. I continue to be proud of the work of this commission."
New York State Homeland Security and Emergency Services Commissioner, Patrick A. Murphy, said: "State and local partners launched an unprecedented effort to help New Yorkers withstand Lake Ontario's rising waters in 2019. However, if we are going to truly protect the long term health of lakeshore communities, we must take a holistic view of the lake and find ways to strengthen shoreline resiliency."
As part of the state's ongoing response to record flooding that hit the Lake Ontario and St. Lawrence River shoreline communities this past summer, Governor Cuomo created the REDI commission, a multi-agency team tasked with studying sustainable solutions to strengthen infrastructure and mitigate impacts from future flooding along the shorelines of Lake Ontario and the St. Lawrence River, while bolstering the region's local economies.
Some of the Monroe County projects include:
$2.67 million to address recurring flooding and stabilize the shoreline at Irondequoit Bay State Marine Park;
$143,000 to extend the existing berm along Round Pond in the Town of Greece;
$748,000 to make the Town of Webster's Sandbar Park more resilient to floodwaters;
$1.77 million to make publicly owned regional docks and boat launches in Rochester, Greece and Irondequoit more resilient to floodwaters, etc.
Photo: Image source: Ellicott
Related news
List of related news articles