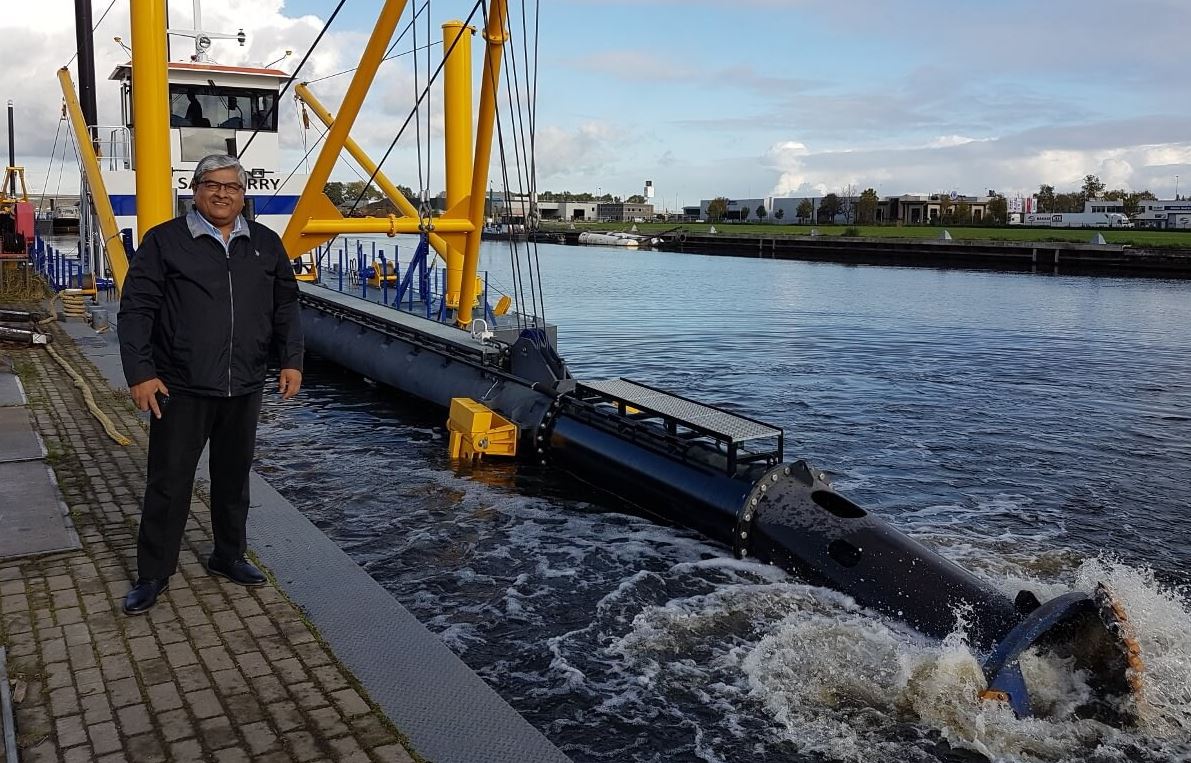 Peruvian maritime services provider Tramarsa has taken delivery of a Damen Cutter Suction Dredger (CSD) 450.
Tramarsa will be providing the tools to its subsidiary company Salaverry Terminal Internacional (STI), which will be using the new vessel for maintenance dredging tasks in the Port of Salaverry, Peru, with an eye on goals for future expansion.
"We had worked with an international dredging company to get the water depth down to -11.5 meters, and maintenance dredging has to be conducted throughout the entire year," said Tramarsa technical manager William Revilla Valdivia. "Therefore, as Tramarsa, we decided to buy our own maintenance dredger and provide Salaverry International Terminal with the necessary tools to perform the job."
The purchase of the new Damen CSD450 relates to the 30-year contract that STI was awarded for delivering port services at the Port of Salaverry.
This contract includes maintenance dredging to keep the harbor at a suitable depth; operations that are necessary on a regular basis due to the currents along this part of the Peruvian coast that bring a lot of sand into the harbor area.
Photo: Image source: Damen
Related news
List of related news articles