Emergency repairs kick off at Morgan Shoal
Emergency repairs began at Morgan Shoal, a section of the Lake Michigan shoreline between 47th and 51 streets, and will continue until the end of June, the U.S. Army Corps of Engineers' Chicago District informs.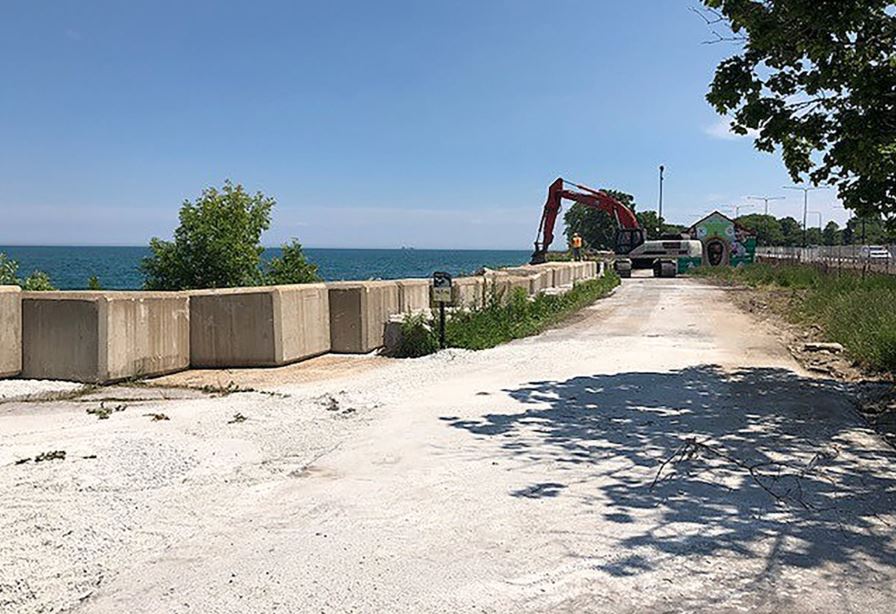 The contractor, SYTE Corporation, is currently installing armor stone and pre-cast concrete blocks to protect against shoreline erosion caused by record high lake levels.
Pending additional funding from the City of Chicago, contract options for additional quantities of armor stone will be awarded with optional work continuing until the end of July.
This project provides storm damage protection to the Lake Michigan shoreline and, in particular, to Lake Shore Drive, a major transportation artery in the City of Chicago.
The existing shoreline structures, built in the early 1900s, have deteriorated and no longer function to protect against storms, flooding and erosion.