Portsmouth's Southsea Coastal Scheme got underway today with the construction of coastal defenses beginning between Long Curtain Moat and Clarence Pier.
The first of six phases in the Portsmouth City Council-led project came after some 10 years of planning and public consultation.
Works include the demolition of the existing seawall and the construction of a compound area with a public information office.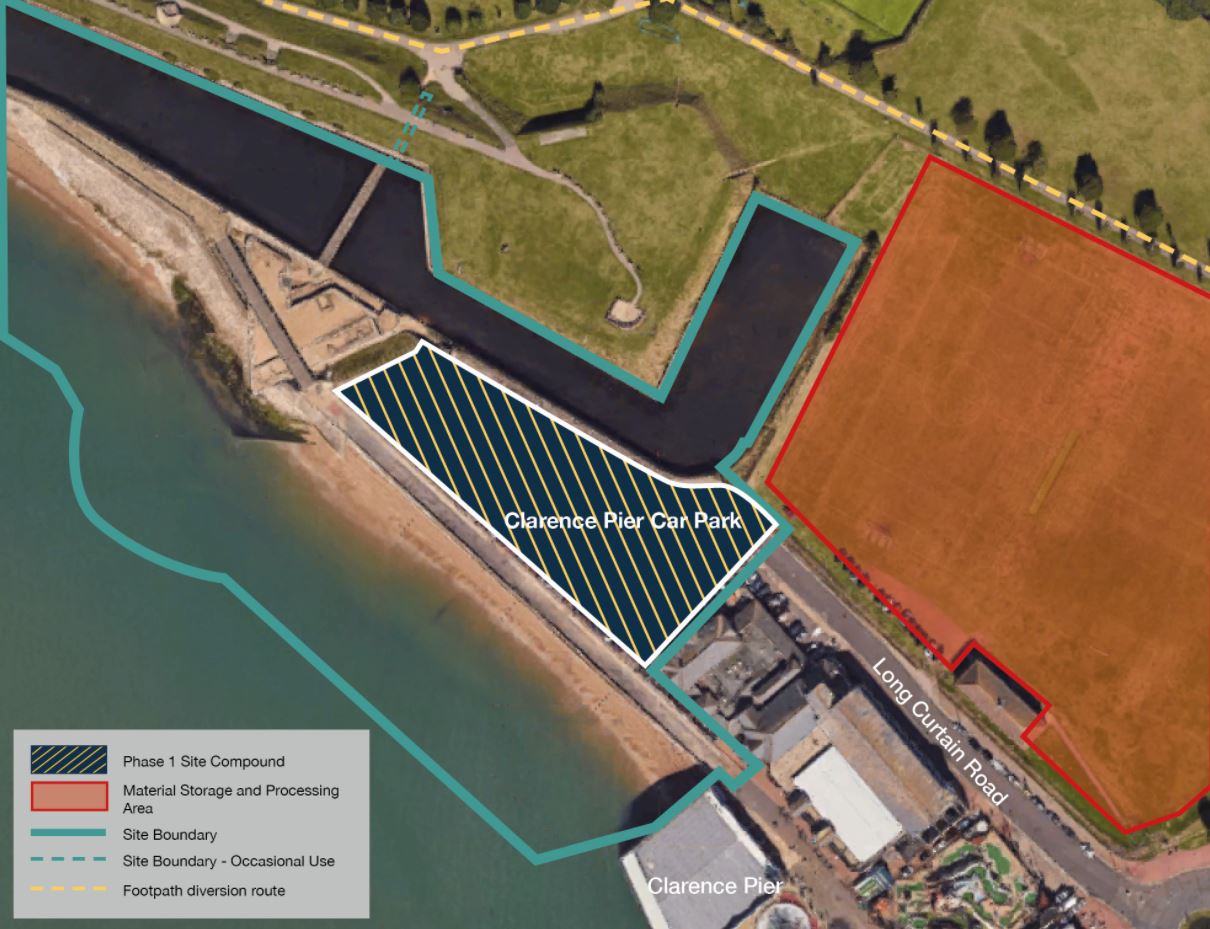 According to an official announcement, during the 12-18 months of Phase 1, the Clarence Pier Carpark will be closed.
During the work, parts of the footpath from the Saluting Platform across Long Curtain Moat will also close, with a diversion in place around the Royal Garrison Church and behind Kings Bastion.
The Scheme is part of the council's ambitious regeneration vision to bring even more growth and prosperity to our proud and historic city.
Photo: southseacoastalscheme.org.uk