Dragflow has just released these beautiful photos of their DRP120 remote controlled dredger, working in a mining sedimentation pond in Ecuador.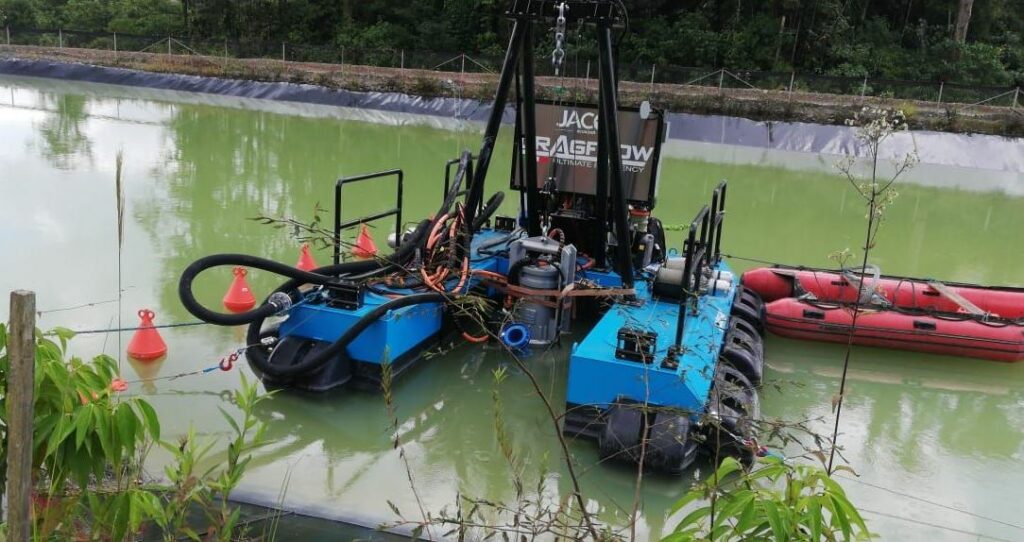 Dragflow, together with its local partner JACOL – Ecuador (Andres Colomer Bolivar, Cecilia Lima, Juan Pablo Zañartu) has just finished the delivery and commissioning of a new remote control dredge equipped with a dredging pump model EL1204HH.
This pump model delivers over 70m of head considering slurries with up to 70% concentration by weight meaning it can pump the material over 2 km away.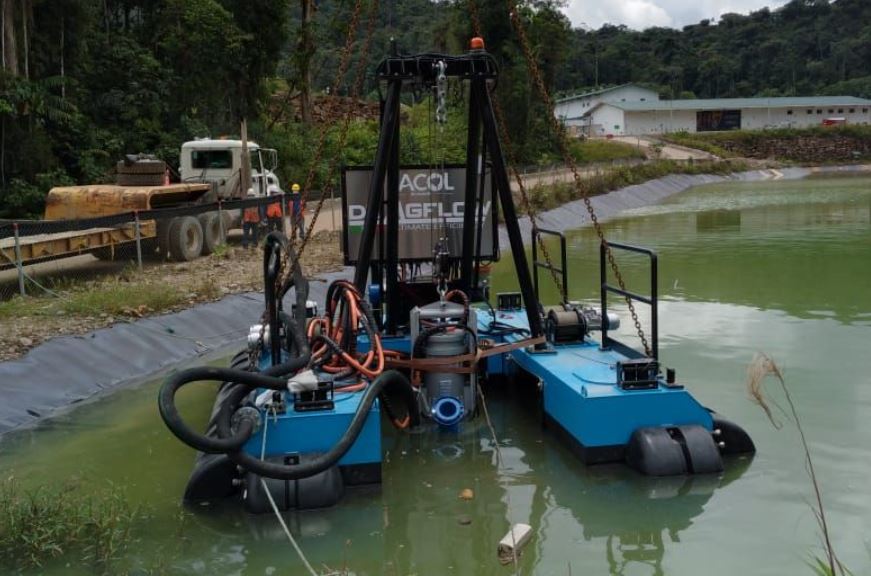 According to Dragflow, the dredger will be used to remove the settled material in sedimentation ponds in Ecuador.
The main goal of the project is to ensure operational capacity and avoid excessive accumulation of solids in the area.
The dredger is equipped with a water jetting system to manage finely sized solids such as silt and clay as well as an integrated agitation system on the dredging pump.