As part of an extensive refit at Dubai Maritime City, the NMDC's dredger Umm Al Anber has received the refurbishment of its cutterhead shaft bearings.
Ocean Power International LLC replaced the cutterhead and intermediate line shaft bearings like-for-like with Thordon's water-lubricated Composite system.
The turnkey project included shaft dismantlement, laser alignment, in-situ line boring, calibration, installation and commissioning.
Mohammed Fawzy Khalifa, Fleet Manager, NMDC, said: "We have been using Thordon's grease-free elastomeric polymer bearings since the 1990s. Compared to traditional rubber cutterhead bearings, we find that Thordon Composite reduces vessel operating costs substantially."
"The bearing requires no lubricating grease and extends bearing wear life fourfold, which is very impressive given the type of environments in which these dredgers operate."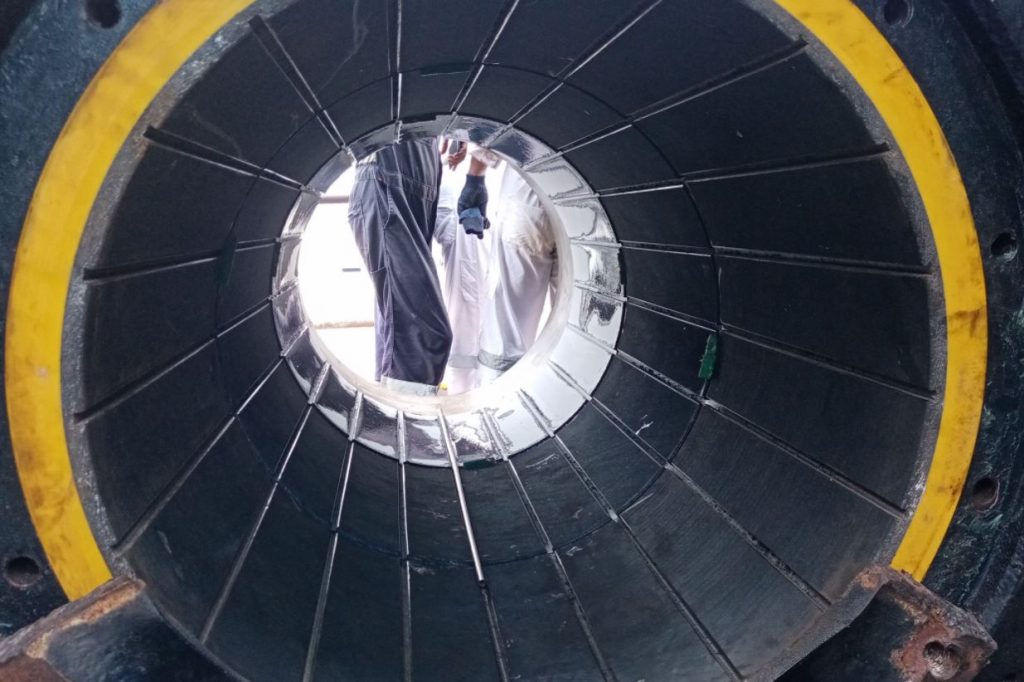 Also, the 1995-built Umm Al Anber has an 800mm diameter suction pipe and can dredge to depths of 16m.
Equally important, NMDC has converted almost all of its dredgers to the Thordon system.
Late last year, OPI and Thordon replaced the rubber cutterhead shaft bearings on the cutter suction dredger Al Khatem and beaver dredgers Embarka 2, Embarka 5 and Embarka 6.
The projects followed the success of similar conversions to the Al Sadr, Al Mirfa, Al Hamra, Umm Al Zemoul and the Beaver Dredge 2.