Dutch-owned trailer suction hopper dredge Albatros has begun annual maintenance dredging campaign in Lyttelton, New Zealand.
According to the Lyttelton Port Company, these works are part of an 11-week maintenance dredging project.
The Albatros, operated by Dutch Dredging, will carry out work in the main Lyttelton channel, along Cashin Quay and in the Inner Harbour.
Earlier this morning, LPC Engineering and Projects Manager, Alistair Boyce visited the dredge and took this beautiful photo.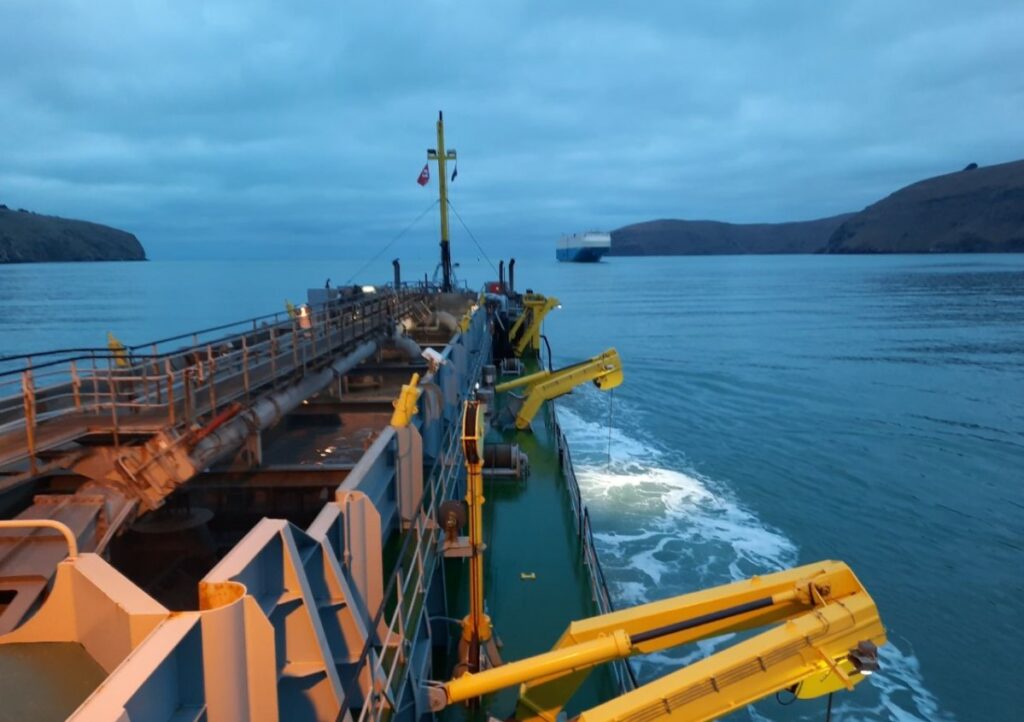 The main aim of this dredging campaign is to ensure that LPC can accommodate the deep draught vessels. The dredging removes the naturally accumulating sediment within the channel.
During this campaign, the contractor will dispose dredged material at the new offshore site beyond Godley Head.
This dredging work is part of a 10-year maintenance dredging contract. Dutch Dredging and five other New Zealand Ports, including LPC, signed the contract in 2017.
Photo: Alistair Boyce/LPC