Work to install a containment dike at the Caminada Back Barrier Marsh Creation project in Lafourche Parish is now underway.
This $30 million project, a partnership with Coastal Wetlands Planning, Protection and Restoration Act (CWPPRA) and U.S. Environmental Protection Agency, will provide support to the headland and increase longevity of the beach and dune.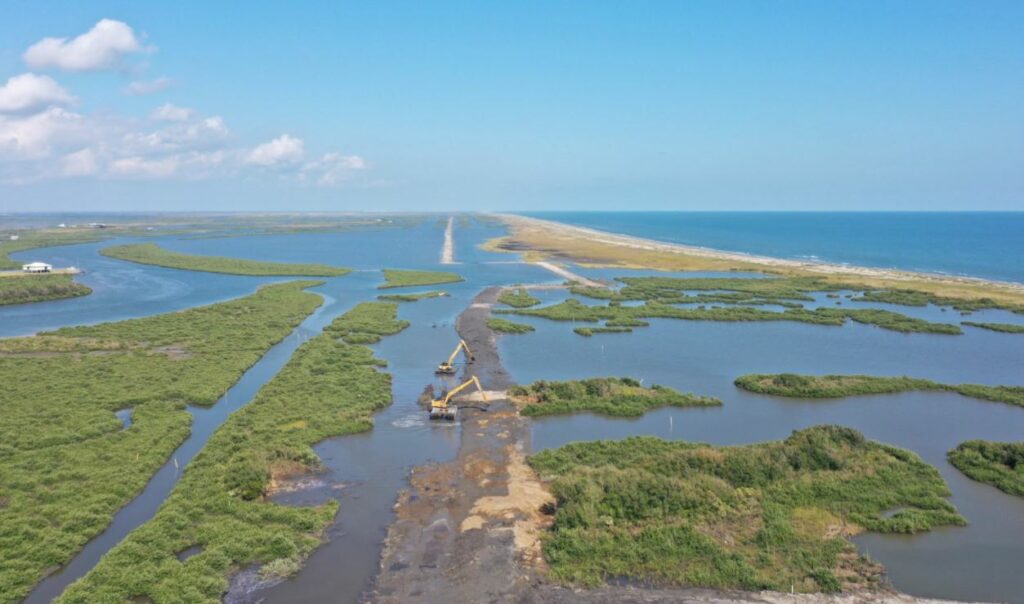 Furthermore, this scheme will create and nourish over 900 acres of back barrier intertidal marsh behind 8 miles of Caminada Headland using material dredged from the Gulf of Mexico.
Also, the project works synergistically with existing Caminada Headland dune and back barrier marsh projects (BA-0045 and BA-0143), expanding the restored back barrier marsh platform and improving the longevity of the barrier shoreline.