Following the recent launch of the cutter suction dredger (CSD) HUSSEIN TANTAWY, the exterior of the vessel is now nearing completion, according to Royal IHC latest update.
Last week, the main equipment was installed onto the vessel, including the cutter ladder and the spud carrier, IHC announced.
With a weight of 1565T, the installation of the cutter ladder is a job that requires great precision and teamwork, the company said.
With the successful installation, this is another great achievement for both IHC and the Suez Canal Authority (SCA).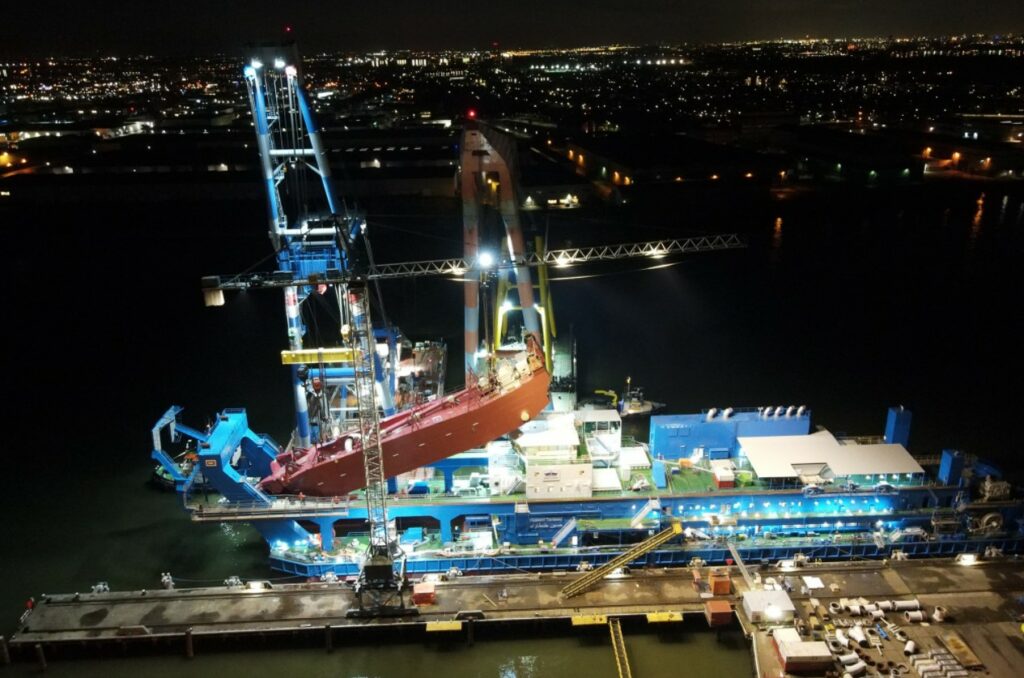 The CSD HUSSEIN TANTAWY is one of two vessels currently under construction at IHC for SCA. Her sister vessel, MOHAB MAMEESH, was launched in May and is expected to go on sea trials at the end of this year.
Both vessels, specifically designed by IHC in close cooperation with SCA, are among the largest vessels of their kind. They are a 29,190kW heavy-duty rock CSDs that will be used to maintain and improve the Suez Canal.