VIDEO: Functionality of Royal IHC's pendulum valve
The dredging market still puts up with certain challenges when it comes to gate valves.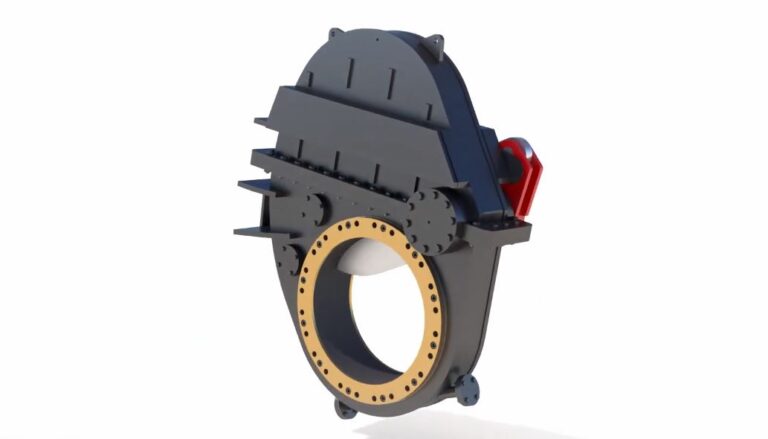 Take, for example, the high level of wear and tear. During an operation, material (such as sand) flows through this section of the vessel continuously.
There is also the issue of space onboard. In current designs, clients have to allow enough room to house the gate valve system.
Royal IHC has developed a new gate valve type, the pendulum valve, with which they tackle these challenges.
Main improvement compared to conventional valve:
By taking off the hydraulic cylinder from the top of the valve and put it in front, IHC lowered the height by approximately 30%;        
By placing the connection between the cylinder and gate outside the casing and in front of the valve IHC improved accessibility to the hydraulic cylinder;
By adding some simple pads, the valve can be lifted out and disassembled with ease.
Also, maintenance can be performed easily, without having to get the vessel to a dry dock.