Repairs are continuing at the Hereford Inlet (Anglesea) seawall in North Wildwood, NJ, reports the U.S. Army Corps of Engineers' Philadelphia District.
"Our contractor, Agate Construction Co., Inc., is placing articulated concrete block mattress during repair work," USACE said.
This work is an effort to protect critical infrastructure, businesses and homes from damages as a result of major coastal storms.
According to USACE, the mattresses are lowered to the sea floor via a crane mounted barge and serve as the base layer protecting against scour and erosion.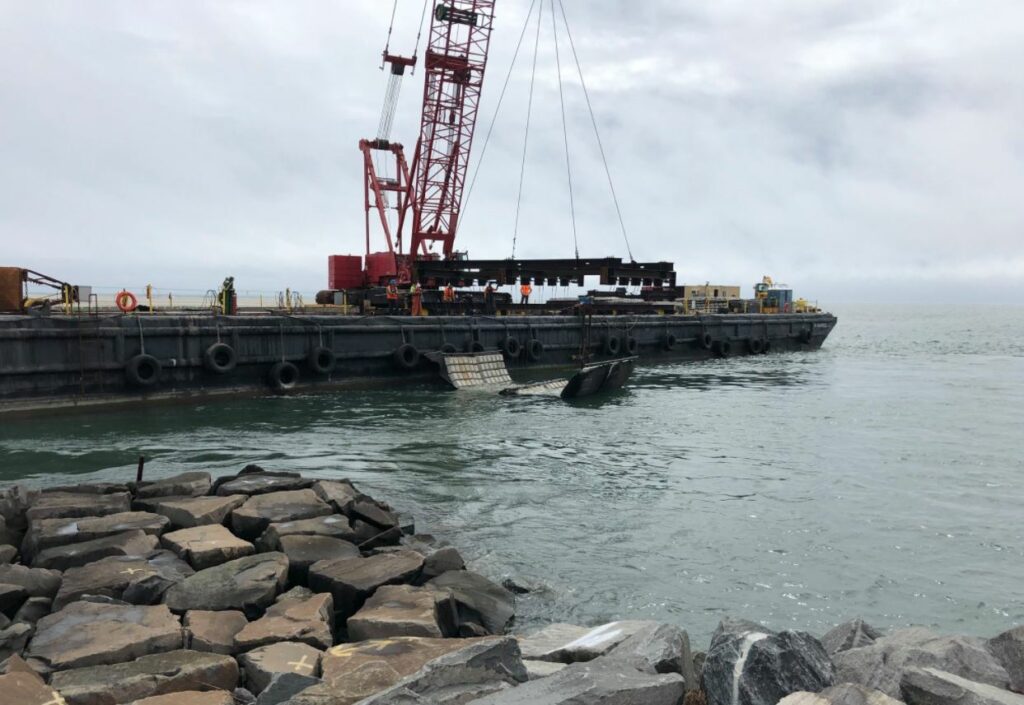 After installing the mattresses, the contractor will rebuild the seawall using over 31,000 tons of stone fill and capstone.
The seawall was originally constructed in 2009 and provides coastal flood risk management for homes along the Hereford Inlet.
Finally, construction is anticipated to be completed in March 2021. 
Photo: Erik Rourke and Carl Cipriani