DEME Group has just released this amazing photo from the River Scheldt dredging program.
"Emerging from a typical morning mist at this time of the year, our trailing suction hopper dredger 'Pallieter' steadfastly carries out her regular maintenance work along the River Scheldt, directly outside our HQ in Belgium," said the company in their latest announcement.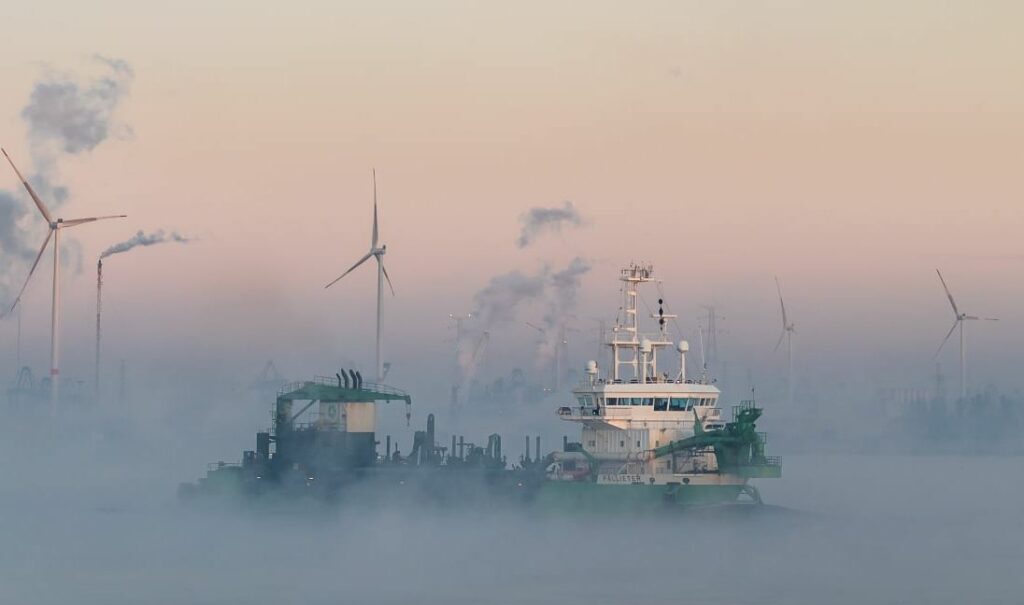 'Pallieter' performs vital work and her efforts make sure that even the very largest vessels can easily access the Port of Antwerp.
The River Scheldt is the only maritime access to the Port of Antwerp, playing a vital role in the economy.
Given its strategic importance, the Flemish Government guarantees a minimum depth for seagoing vessels along the trajectory towards the port.
However, as there is a constant process of sedimentation, maintenance dredging is crucial all year round.
As vessels are getting larger, several deepening dredging campaigns have been necessary in the past.