Restoring Lake Seminole with Ellicott dredges
Two Ellicott dredges were used recently for the dredging portion of the Lake Seminole Restoration project in Pinellas County, Florida.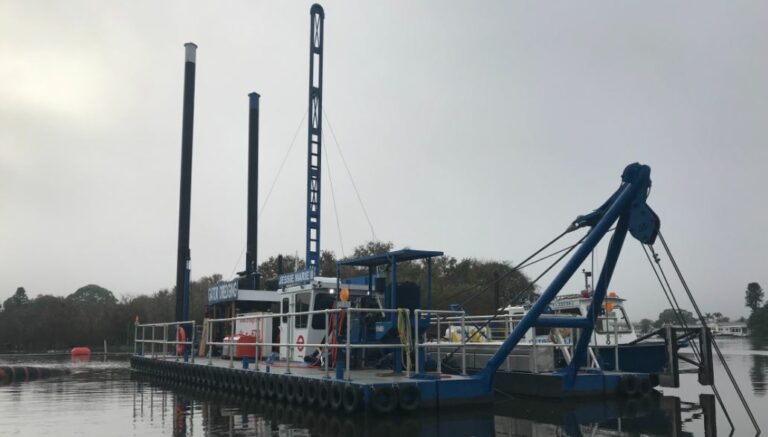 The dredges – an Ellicott 670HP 14" conventional cutterhead and an Ellicott 370HP 10" conventional cutterhead – worked in conjunction to remove accumulated organic sediment that had degraded the water quality of the lake.
The 684-acre lake was overrun with muck that was choking the nutrients from the water. The only thing that could survive was algae, which was killing off the lake's fish.
To stop and reverse the problem, the dredging portion of the project was slated to remove 900,000 cubic yards of sediment over 24 months.
Gator Dredging of Clearwater, Florida, purchased the dredgers, which they dubbed the "Jessie Marie II" (670 Dragon® dredge) and the "Miranda Jo" (370 Dragon® dredge), and completed the project in half the time.
The hydraulic dredging began in the North Lobe of the lake and progressed South to Park Blvd vicinity.
Prior to the project starting, Gator Dredging prepped the area by constructing a 27-acre area where the 900,000 cubic yards of organic sediment was placed.
Eventually, the county plans to use the area for recreational sports fields or walking paths.