Preferred tenderer announced for Spoilbank Marina works
Major works on the McGowan Government's Spoilbank Marina project will kick off as soon as next month after MGN Civil Pty Ltd was today unveiled as the preferred tenderer for the bulk earthworks package.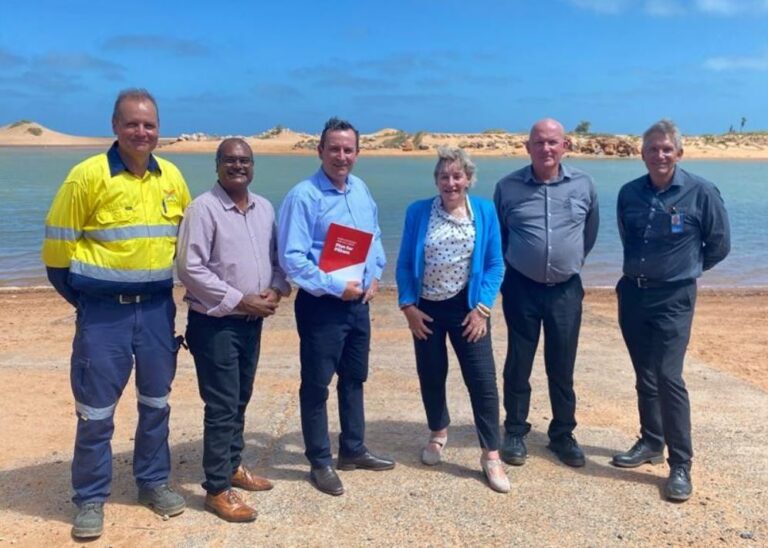 The commencement of Stage 2 works is a significant milestone in the delivery of the McGowan Government's $121.5 million Spoilbank Marina, as it means breaking ground for the first time within the marina site.
The $10 million package of bulk earthworks includes construction of the marina basin footprint, the installation of site perimeter fencing and establishing ground levels.
MGN, who have substantial experience delivering similar projects across Australia, were selected as the preferred tenderer following a comprehensive tender evaluation process by Pilbara Ports Authority.
These works will result in a significant injection into the Pilbara economy, with commitments from MGN to source 75 per cent of their plant hire requirements from Aboriginal businesses and to purchase almost 80 per cent of their goods and services within the region.
Commenting the latest news, Premier Mark McGowan, said: "My government is delivering on one of our key election commitments for the Hedland community, with works underway on the $121.5 million Spoilbank Marina."
"We are focused on supporting the regional Pilbara economy with local content and local jobs, and this package of works will deliver a substantial boost to local businesses and local workers."
Stage 2 of the Spoilbank Marina project is being carried out in four packages.
The tender for Package 2b, dredging and reclamation works, is now open on the Tenders WA website, while the tender for Package 2c, breakwaters and revetments, is expected to be released next week.
Stage 1 works – access roads to the site – are on track for completion next month.