CSD MOHAB MAMEESH ready for sea trials
Royal IHC's newly built cutter suction dredger MOHAB MAMEESH has successfully completed its basin trials, the shipbuilder reports.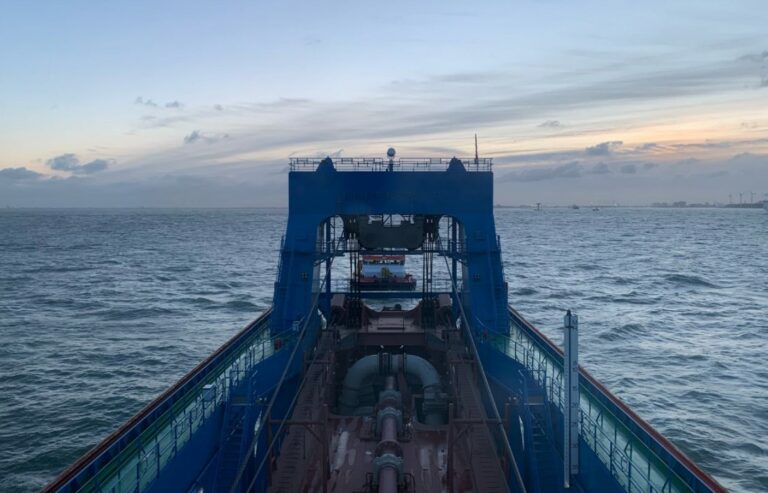 According to IHC, after the basin trials, the newbuild will go out to sea once again, this time for dredging trials.
The MOHAB MAMEESH is one of two vessels currently under construction at IHC for Suez Canal Authority (SCA).
Once delivered, the 29,190kW heavy-duty rock CSD will be used to maintain and improve the Suez Canal, which connects the Mediterranean and Red seas.
The vessel, characterised by its long slender shape and high spud towers, has an overall length of 147.4 metres, with a maximum dredging depth of 35 metres.
Equipped with one submerged – and two inboard – dredge pumps, the installed cutter power of the vessel is 4,800kW.