J.E. McAmis wrapping up Snohomish dredging works
J.E. McAmis crews are wrapping up work on the Snohomish/Everett clamshell dredging project, which is being performed for the Army Corps' Seattle District.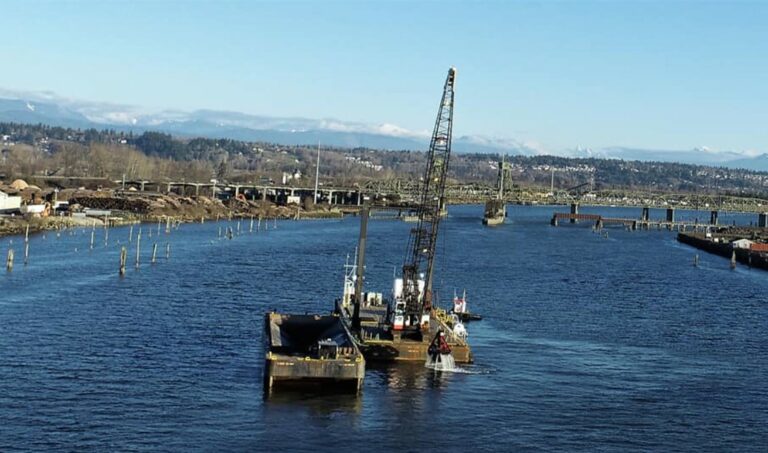 In their latest update, the company announced that they will complete the Snohomish dredging this week, moving ahead to the next stop, the Bonneville Dam.
Overall, this project included maintenance dredging of the Snohomish River Federal Navigation Channel in Everett, WA, with the use of a mechanical clamshell dredge.
During the works, the contractor removed around 160,000 cubic yards of dredged material from the area. The dredged material was taken to the Port Gardner site for open water disposal.
Next to follow is the rock removal and dredging project at Bonneville Dam in Skamania County, WA. The project includes the spillway rock removal, followed by the powerhouse forebay dredging.
In the same period two year ago, the contractor successfully completed another project at Bonneville Dam. J.E. McAmis worked upstream of the Powerhouse II, dredging in more than 80′ of water. The focus of the project was to remove sediment and debris upstream of the powerhouse turbines.