Boskalis wraps up Kitimat job
Boskalis has successfully wrapped up the dredging operations for the development of the first large-scale LNG export terminal in Canada.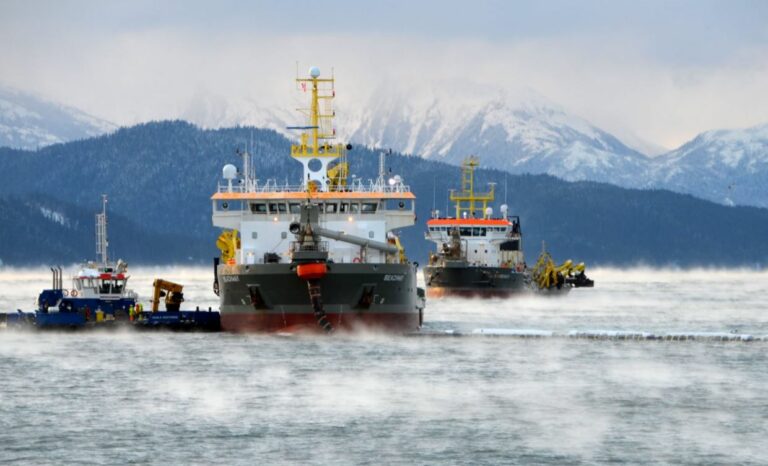 For three seasons, the crews worked under harsh weather conditions to remove and remediate soil at the site of the future terminal in Kitimat.
Boskalis' hopper dredgers Beachway and Shoreway have already left for Vancouver to further prepare for demobilization, while the cutter dredger Edax and other floating equipment will soon be loaded onto their semi-submersible heavy transport vessel Triumph.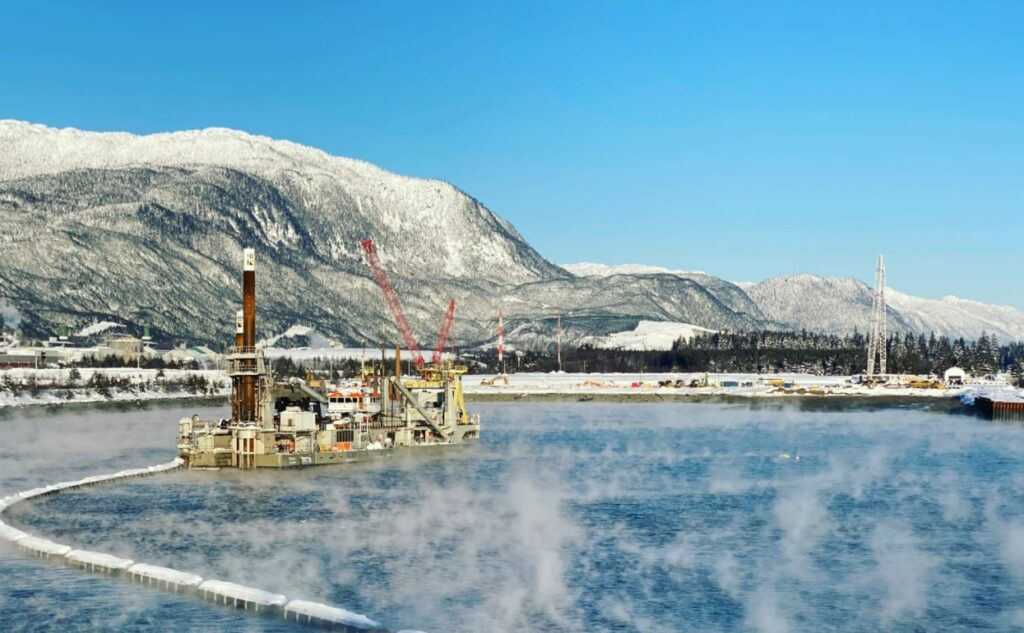 "We congratulate our colleagues on the completion of this challenging project and thank our client LNG Canada for the excellent cooperation," said Boskalis in their latest announcement.
The dredging scope included the removal and remediation of contaminated and non-contaminated sediments form these areas, in order to provide the required physical space and marine access for the facility.
LNG Canada is a joint venture comprised of Royal Dutch Shell, Petronas, PetroChina, Mitsubishi and Korea Gas Corporation.
The liquefied natural gas (LNG) export facility will initially consist of two LNG processing units with the first LNG expected to be processed before the middle of the next decade.