As the world was reshaped by Covid-19, it is safe to say that 2020 was "one for the history books." Like most companies around the world, DSC Dredge, LLC (DSC) had to quickly adapt their business to a new reality. 
This family-owned international dredging company found itself constantly assessing how to ensure business continuity for their customers around the world while also ensuring the strictest of safety measures for their team members.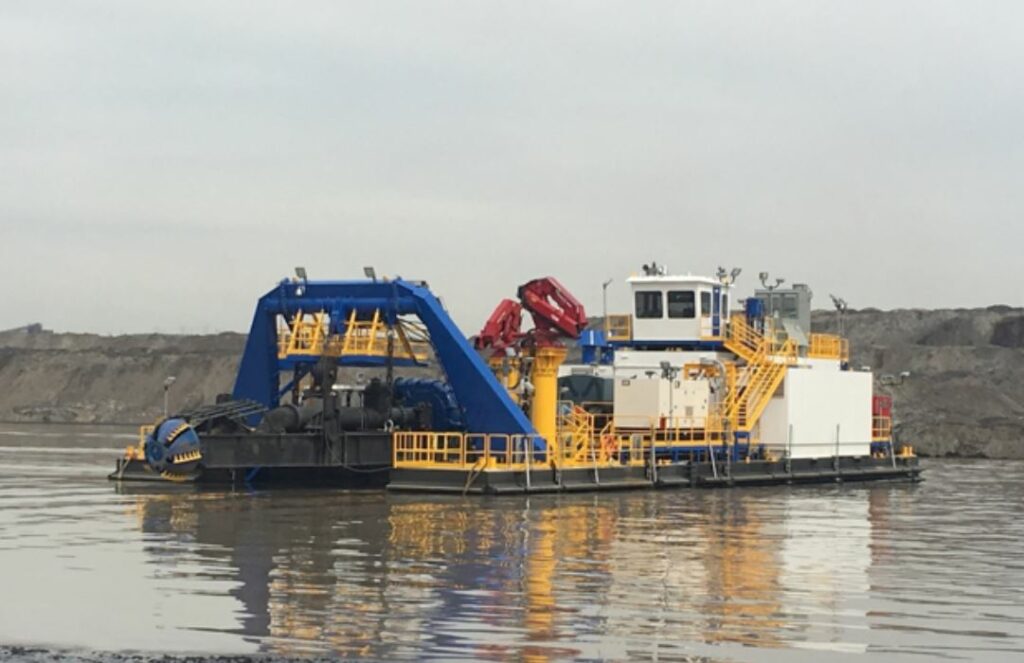 Some of DSC's 2020 highlights are:
2020 Delivers – Dredges, Remarketed Equipment, Parts and Committed Support
In 2020, DSC successfully delivered over 21 new or remarketed Dredges and Boosters within both the domestic and international market. 
Some of its 2020 clients included the City of Boca Raton (Shark), a division of United Contractors Midwest (Marlin), Oil Sands (Marlin), Deep Diggers- Shark Components (Bangladesh), Phillips and Jordan (Shark, Booster and more), Windward Marina (Moray), and CONRAD/NCDOT (workboat component packages) to name a few. Notable projects included Clean Harbors, Lattimore Material, and Coastal Dredging with orders of a 12″ [300 mm] Barracuda, two dredge retrofits, and a booster unit assembly. 
The most popular dredge in 2020 was DSC's Marlin Class Dredge. 
Amidst Pandemic – Leading The Way in Innovation and Technology
While there was no way to predict the pandemic and the countless challenges faced by many dredge owners and operators, DSC released a wave of new and innovative tech-focused products which not only proved to many their ability to stay ahead of the game, but highlighted DSC's commitment to industry advancement.
The release of DSC Vision, the DSC Dredge MasterSuite (IOS) and Dredge Rx allowed for a seamless transitional option for many dredge owner/operators to continue both productivity and safeguard the well-being of their employees, thus creating everyday operational convenience.
International Relations – Helping Economic Growth Through Agreements
In 2020, DSC crossed borders helping economic growth in Chattogram, Bangladesh by signing a licensing agreement with Deep Diggers Limited.  Currently, Deep Diggers is building two 18" DSC Shark Class dredges with completion dates for the first quarter of 2021.  
Deep Diggers plan on building 10 more DSC dredges of various sizes over the next 12 months.
Projection shows that the demand for DSC quality dredges remains strong in South America, the Middle East, Africa and Asia.   
2021 Rollouts
As DSC continues to deliver, 2021 rollouts will include:
Dredges: An upgraded Marlin and Moray class dredges, in addition to a stock Shark class dredge, will be ready for shipment in 2021.
Booster: A new 12″ [300 mm] booster, which will be available for rental or sale.  
Technology:  DSC DredgeMaster Suite app (Available for Android).