Work to repair breached riverbank on the River Alt gets underway
The Environment Agency have begun work to fix a breached riverbank on the River Alt at Lunt meadows Nature Reserve and flood storage area in the latest phase of response to last month's floods.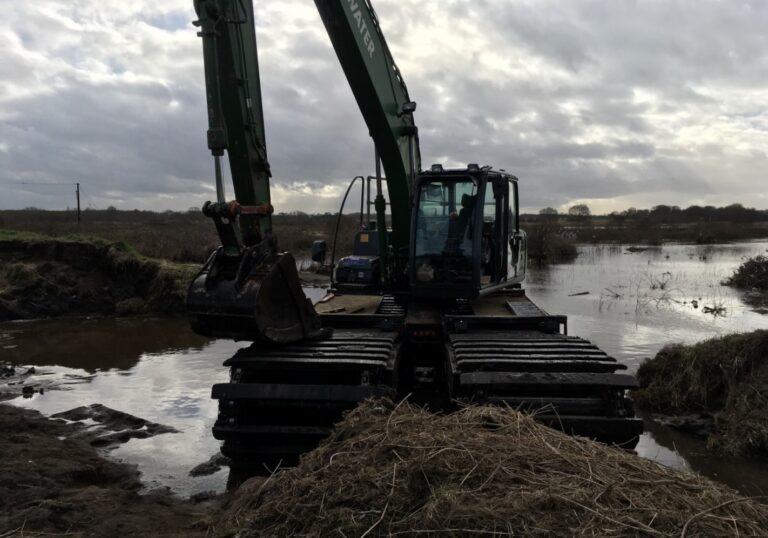 The river burst its bank on 20 January during significant and severe rainfall caused by Storm Christoph which also saw the Environment Agency issue two Severe Flood Warnings in Maghull, covering 439 properties within the flood warning area.
Andy Brown, Flood and Coastal Risk Manager for Lancashire said: "While our emergency response to this incident has now been stood down, the repair to the damage on one of the River Alt's embankments is now our top priority. This will allow us to fully restore the protection offered by the flood storage area."
Lunt Meadows has been designed to act as both a flood storage area for downstream communities and a nature reserve, providing wetland habitats for species, such as water vole, marsh harrier and kingfisher, while also holding excess rain and river water.
During Storm Christoph, the embankment separating Lunt Meadows from the River Alt was badly damaged by the pressure of the water.
Officers from the Environment Agency have undertaken on-site inspections to ensure the repair works do not cause any risk to the local wildlife on the nature reserve.