First part of Jan De Nul's 100% sustainable beach replenishment work along the Belgian coast has been completed ahead of schedule.
"Our Pedro Álvares Cabral, sailing on biofuel, successfully restored the beaches of Ostend. We've moved up north today, to Knokke where we started the reclamation of 900,000 m³ to restore the eroded beaches," Jan De Nul stated.
Under the scheme, they will deposit about 500,000 cubic meters of sand on the beach of Raversijde by order of the Agency for Maritime Services and Coast (MDK) of the Flemish Government.
The equipment that Jan De Nul will use for these dredging and earthmoving works, meets the strictest sustainability standards.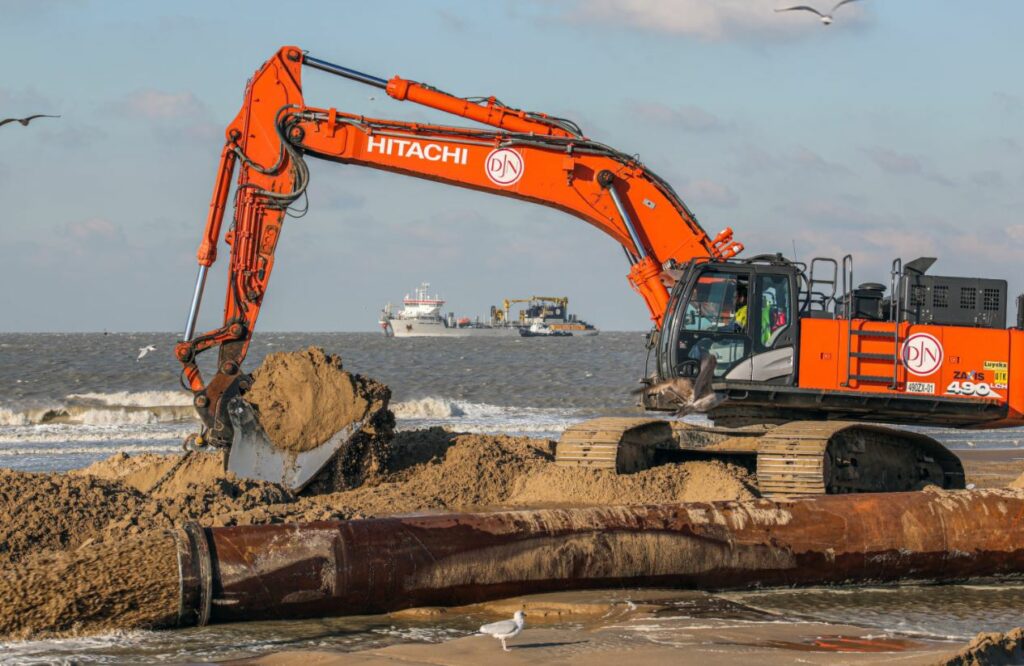 The ambitious targets that Jan De Nul Group is achieving are thanks to a sustainable course that the dredging company has been following for some time.
During mid 2019, Jan De Nul Group contractually committed to reducing its annual CO₂ emissions by 15% during the maintenance dredging works in the coastal marina of Nieuwpoort.
This sustainable variant not only reduces CO₂ emissions, but also releases significantly less particulate matter into the air.
According to Jan De Nul, the combustion is much more efficient than the combustion of conventional diesel. Because drop-in biofuel uses waste flows as resource, it is also beneficial to the circular economy.
For the earthworks on the beach, Jan De Nul mobilized the most advanced bulldozers and excavators, all equipped with exhaust gas filter systems.
As a result, Jan De Nul Group reduces its CO2 emissions by 90% and its NOx emissions and energy consumption in the site offices by 80%.