Straatman, manufacturer and supplier of mooring, berthing and dredging equipment, is currently working on a bow discharge coupling, which will be installed on an oil recovery and dredging vessel.
When not tending to emergencies it will work as a hopper dredger.
"We execute both engineering and production of this bow discharge coupling in our factory in Zwijndrecht," Straatman said.
The unit, with an inside diameter of 900 mm, will consist of a fixed female part and a separate male coupling part with integrated floating body.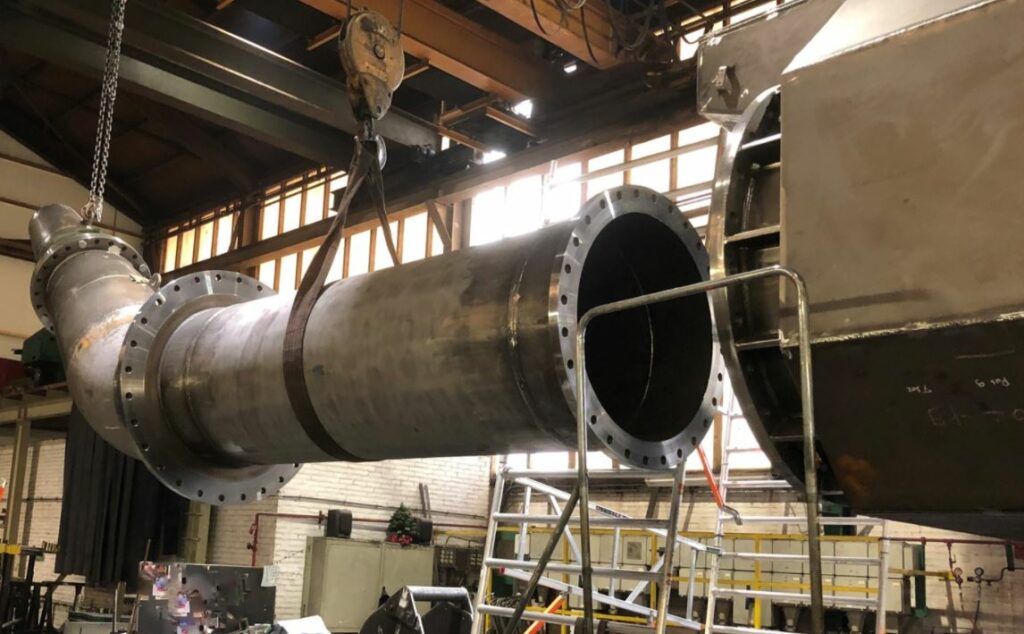 "A cool item of this system, which is often underexposed, is the rainbow nozzle which is provided next to the gantry construction. Although on a dredger the rainbow unit might look like a tiny little thing, this component still weighs 4700 kg," the company said.
Parts of the bow coupling
The bow coupling realizes the connection between ship and floating pipe line.
The coupling itself consists of a female- and male part. The female part is fixed to the bend of the discharge pipe and the loose male part has to be mounted to the floating hose. The female part is provided with hydraulic operated cylinders for opening/closing of the retaining ring and securing the lock pins.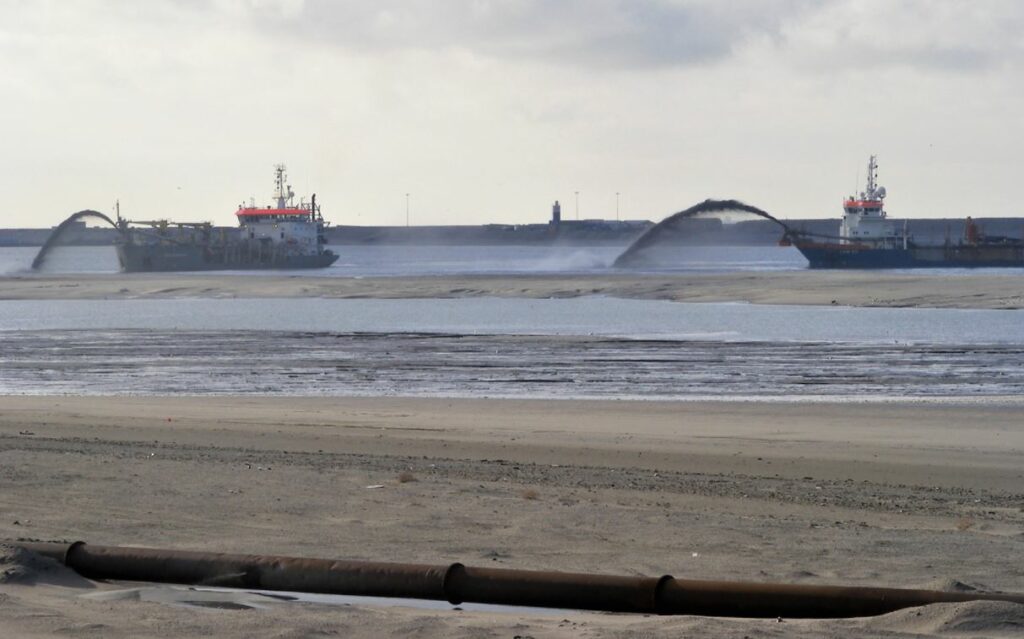 The retaining ring clamps or releases the male part when it is positioned in the female part.
Heavy lock pins secure the retaining ring when the male part is connected.
The floater of the male part is a heavy duty construction and standard foam filled. The male part of the flexible coupling has an unlimited rotation.