J.E. McAmis crews busy at Lake Worth Inlet
J.E. McAmis recently released these beautiful photos from their stones placement project at Lake Worth Inlet in Palm Beach County, FL.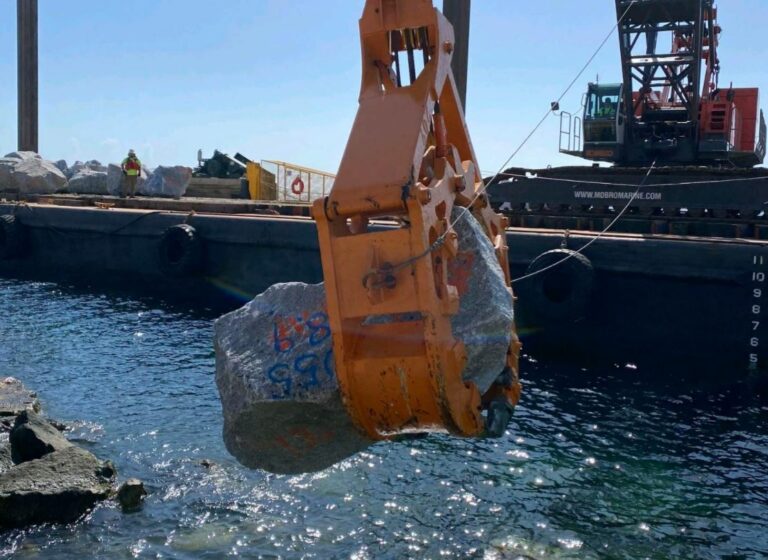 According to the company, this work is unique as all stones will be placed from a barge as opposed to from the top of the jetty.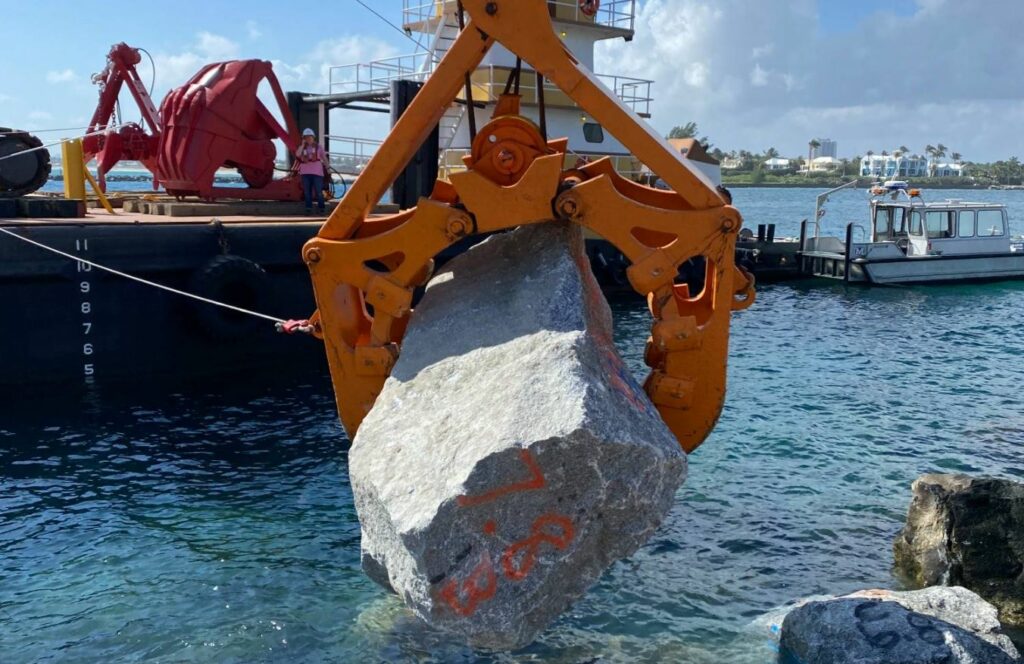 The project is being performed for the U.S. Army Corps of Engineers, Jacksonville District.
J.E. McAmis currently has four jetty projects under contract with the Army Corps on both coasts. In total, contracts currently in progress include more than 750,000 tons of jetty stone to be mined and placed.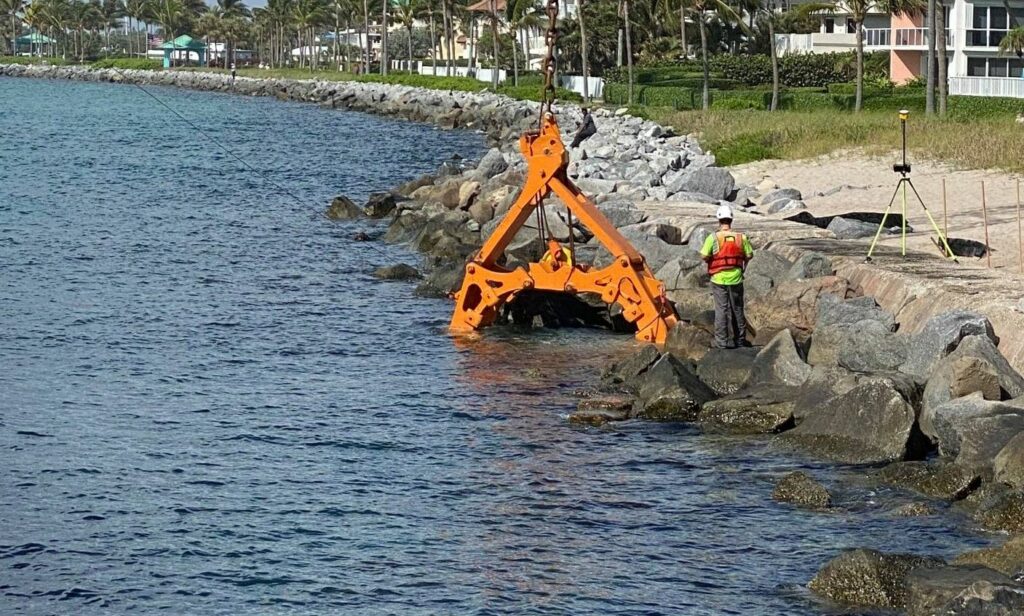 The jetty stone for the the Lake Worth Inlet project comes from the company's material handling facility at Port Everglades (Ft. Lauderdale), Florida. Stone is being railed from Georgia and then trucked and finally barged to two separate USACE jetty projects in South Florida.