Dutch Dredging wins Scheveningen work
The Municipality of The Hague has awarded the maintenance dredging contract for the Port of Scheveningen to Baggerbedrijf De Boer/Dutch Dredging.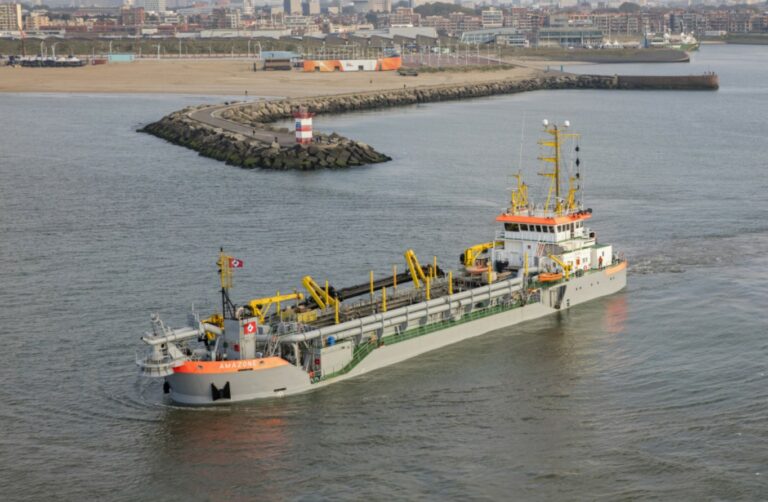 The tender was characterized by the emphasis on sustainable vessels. To this end, the trailing suction hopper dredger Amazone is equipped with a new Tier III installation.
In combination with the green bed leveller "Peter", an environmentally friendly and sustainable solution was created that was appreciated by the municipality.
"We are very glad with this, Scheveningen is a place that we have felt connected to for years," commented director Kees van de Graaf. "Mainly because we have been carrying out maintenance dredging works there since 1986 and especially because we have built a very pleasant and professional relationship with the customer over the years."
"Of course we know the dynamics of the port and the access channel. For example, that there are large currents in front of the dams due to tides. Or the periods when many users are active, such as in the summer months of June, July and August and during the North Sea Regatta," continued Kees van de Graaf. "But we also know the hard-to-reach places for dredging, such as the dumping of stone in the sheet pile construction in the third port, the embankments outside the port and the jetties in the service port."
In the coming years, the Amazone will be seen regularly in combination with the Peter between the jetties, in the fairway and in other ports, where they will maintain depth and monitor the situation.