During a tour of Alaska District projects, a high-level Army Corps delegation visited the existing harbor in Elim on February 17.
Maj. Gen. William Graham, deputy commanding general for Civil and Emergency Operations U.S. Army Corps of Engineers, Headquarters; Col. Kirk Gibbs, commander of Pacific Ocean Division, U.S. Army Corps of Engineers; and Col. Damon Delarosa, district commander, took part in the visit.
"The district currently anticipates completing a feasibility study to make navigation improvements to the harbor," said USACE in their announcement.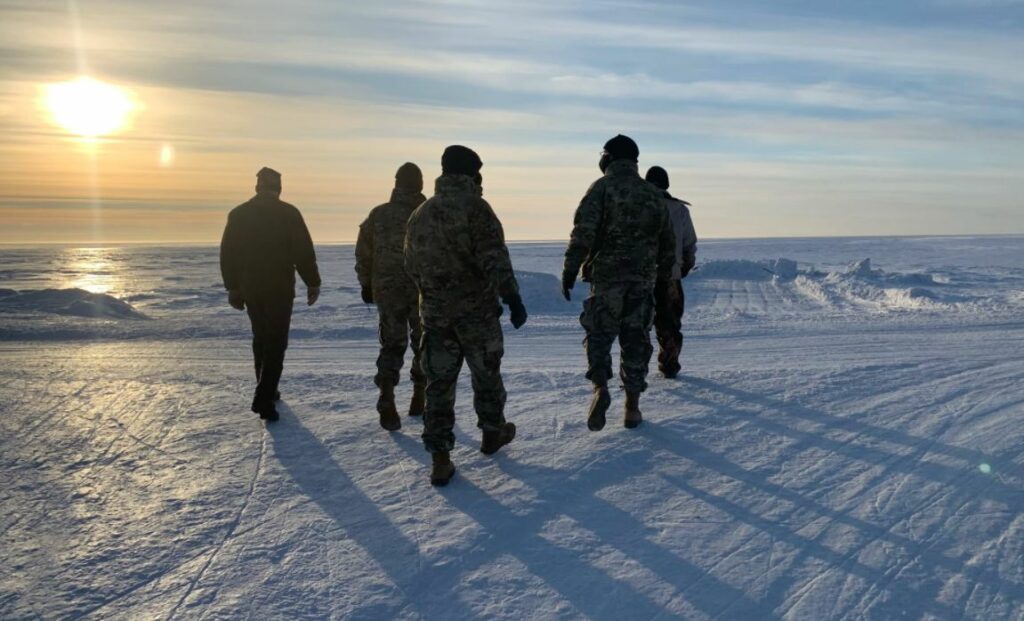 The purpose of the study is to identify a feasible solution that provides safe, reliable, and efficient navigation, access and moorage for the subsistence and commercial fleet as well as fuel and freight barges that service the community of Elim.
The project will dredge an access channel to a barge landing and dock as well as a mooring area and boat launch to be constructed as well.
The access channel will be outside of wave protection, but the barge landing, dock, mooring area and boat launch will be inside constructed breakwaters to provide about 6.2 acres of interior basin.
According to USACE, this effort would remove about 160,000 cubic yards of material.