The University of Rhode Island (URI) has released this interesting story about Faith Leonard, an ocean engineering major at the University, and her opportunity to participate in a dredging operation while doing an internship during winter break.
From December 22 to January 20, Leonard received valuable hands-on experience on a project conducted by the Great Lakes Dredge & Dock Corporation in Wilmington, North Carolina.
The project, which involved a channel deepening and a beach replenishment, coincidentally started when Leonard arrived.
"Because I came onto the project at the beginning, I was able to help out with the entire start-up process," said Leonard.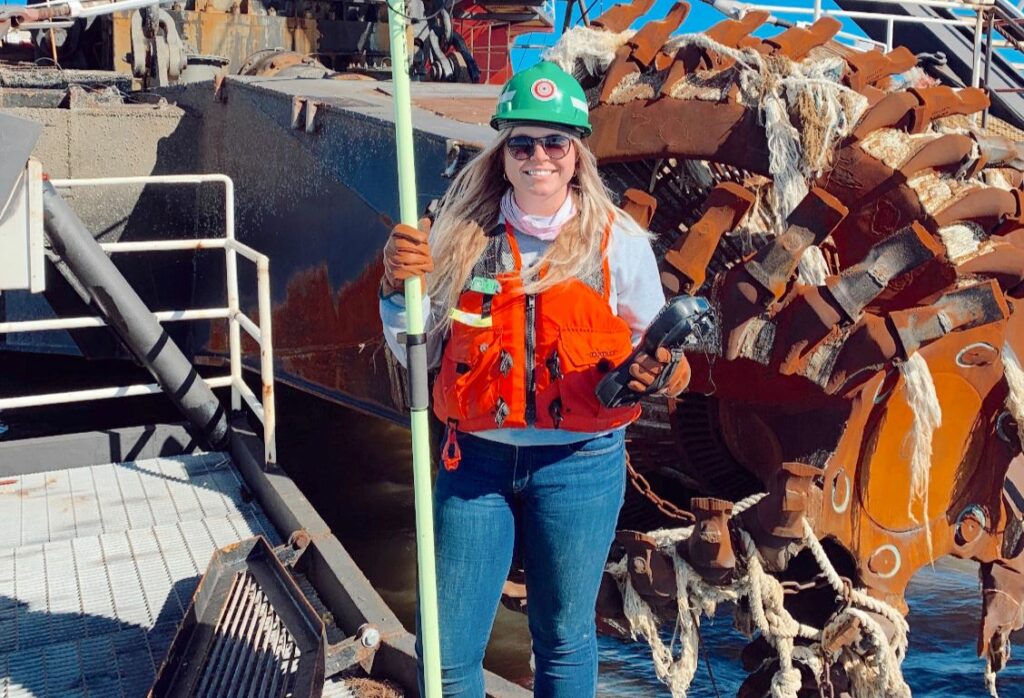 The Bradford, New Hampshire, native worked seven days a week in a rotation with the engineers on the project.
One of her first tasks was to create the maps and preliminary designs for the project, which required going on one of the survey boats to map the seafloor and the depth of the channel, as well as mapping the beach.
"I conducted hydro surveys using multi-beam and single-beam sonar, I worked with virtual reference stations using a global positioning system and a global navigation satellite system, and I used information provided to us by the Army Corps of Engineers," said Leonard.
Besides working on two survey boats, Leonard also worked on a tugboat and a cutter dredge. For the beach project, she helped assemble the Crab, a large surveying machine, and she set up the software on multiple bulldozers.
Leonard will earn her bachelor's degree in ocean engineering from URI in spring of 2022.
Dredging Today team wishes her all the very best!
Photo: today.uri.edu photo