During his visit to the Helen Delich Bentley Port of Baltimore yesterday, Maryland Governor Larry Hogan saw firsthand the ongoing dredging works at Seagirt Marine Terminal.
The main goal of this project is to create a second 50-foot-deep container berth, which will allow the Port to accommodate two ultra-large ships simultaneously.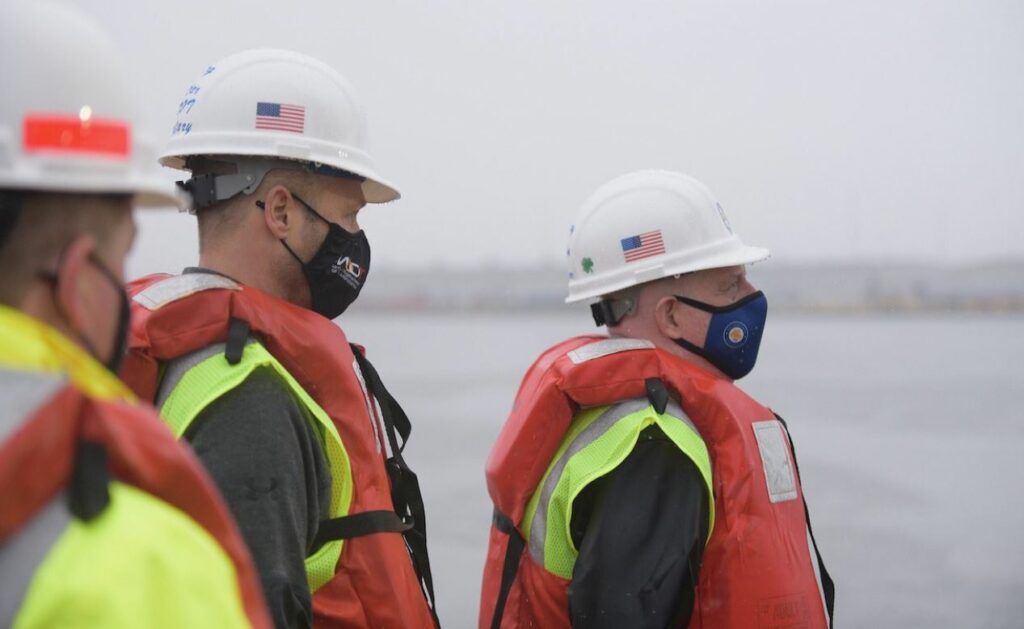 "A second deep berth at the Port, together with the expansion of the Howard Street Tunnel, will increase business, generate thousands of jobs in the Baltimore region and solidify the Port of Baltimore as a critical hub for commerce up and down the East Coast," said Governor Hogan.
"The fact that the Port is already rebounding in a huge way from the economic impacts of COVID-19 is a credit to its workforce and the Port's reputation in the industry. Having a second deep berth here will lift our capacity and our potential to another level."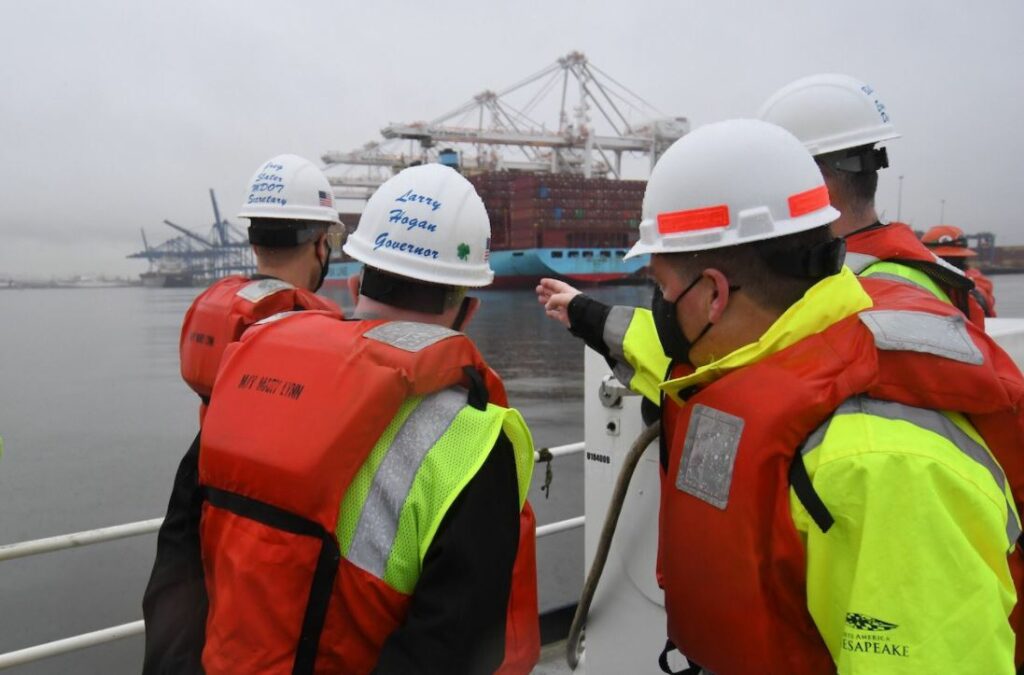 Dredging for the new 50-foot-deep berth is being conducted by Corman Kokosing of Annapolis Junction, and is expected to be completed this spring.
Seagirt Marine Terminal is operated by Ports America Chesapeake under a 50-year public-private partnership with the Maryland Department of Transportation Maryland Port Administration.