Hythe Ranges sea defense scheme officially opened
Last Friday (26 March) marked the official opening of the Hythe Ranges sea defenses scheme between Dymchurch Redoubt and Fisherman's Beach.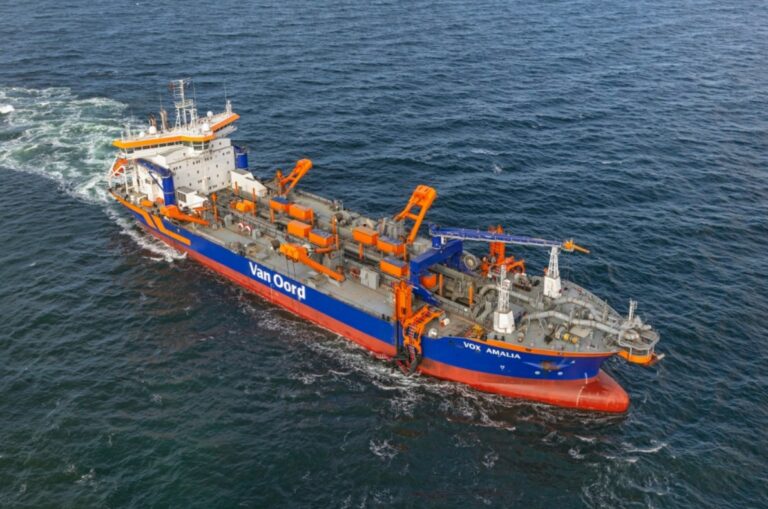 The virtual event was officially opened by Dr Martin Hurst, Chair of the Southern Regional Flood and Coastal Committee (SRFCC).
Guests at the virtual ceremony included constituency MP Damian Collins, Environment Agency Chair Emma Howard Boyd, representatives from the Ministry of Defense, Kent County Council, Folkestone and Hythe District Council and construction partners that worked on the scheme, including Van Oord.
Work on the £25m Hythe Ranges scheme started in spring 2020 and was successfully and safely completed during the Covid-19 restrictions. Due to the rigorous health and safety measures applied, the site did not have a single positive test of Covid-19.
The works involved:
refurbishment and raising of 30 timber groynes;
construction of a 200m rock revetment made from 37,000 tonnes of imported Norwegian granite;
recharging the shingle beach.
For the project, the contractor pumped shingle to the beach via pipeline from a licensed dredging area south of Eastbourne. This was then spread on the beach using dumper trucks, excavators and bulldozers.
Overall, Van Oord's trailing suction hopper dredger Vox Amalia imported over 300,000m3 of shingle to the Hythe Ranges frontage to form a vital part of the defenses.
During the opening ceremony, officials also presented a video about the scheme and its construction.