Dredging is expected to resume soon in the Main Bay and Dane's Bay, the Shell Rock River Watershed District (SRRWD) informs.
A small crew will be on site this week to prepare for dredging operations.
The one-way road (Lakeshore Drive) on the north side of the lake will be closed Tuesday, April 13, 2021 for some crane work. Official notice will be posted," the District said.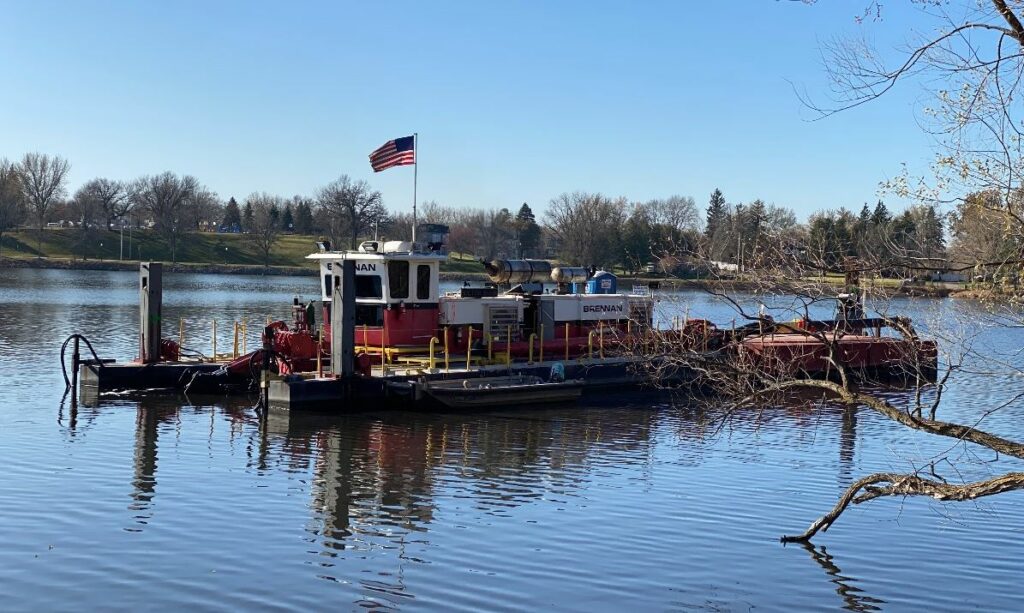 Dredging work, to be undertaken by J.F. Brennan Co., should being on Monday, April 19th, 2021.
The Shell Rock River Watershed District (SRRWD) was established in June 2003 at the request of local citizen's petition for the purpose of improving water quality.
The District encompasses 246-square miles located entirely with in Freeborn County.
The SRRWD is home to Albert Lea, Hayward, Glenville, Twin Lakes, Manchester and the southern portion of Clarks Grove.