New sand arrives onto Adelaide's West Beach
About 250,000 cubic metres of sand will soon be placed onto Adelaide's West Beach after decades of erosion, according to the South Australia's Environment Minister, David Speirs.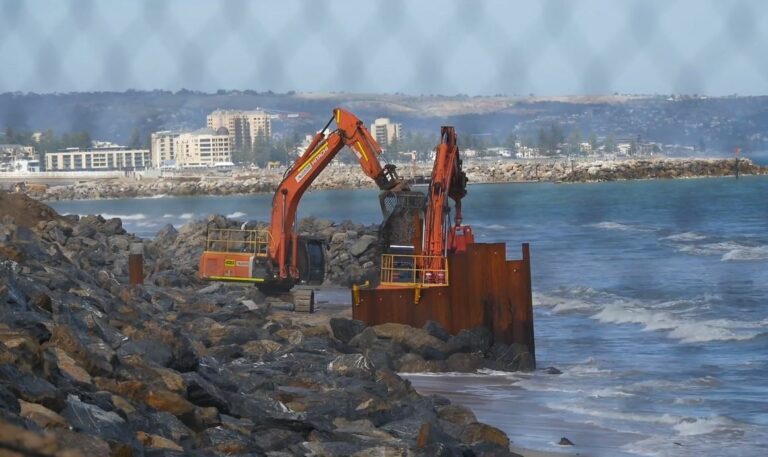 The move is part of the Marshall Liberal Government's $48.4 million 'Securing the Future of our Coastline' project which is protecting Adelaide's metropolitan beaches.
Minister for Environment and Water David Speirs said that this mass replenishment at West Beach is the first major step to delivering 500,000 cubic metres of sand from an external source as well as a long-term solution to saving West Beach.
"Adelaide's coastline is one connected system, but some of our beaches such as West Beach are experiencing significant erosion," Minister Speirs said.
Starting in July, new sand will be delivered to West Beach, bringing back the beach in time for summer later this year.
"This is one of the most significant sand replenishment actions ever, and will provide an environmental, social and economic boost for the western suburbs," Speirs said.
"We will continue to explore options for the other 250,000 cubic metres to be delivered in the first half of 2022, as well as start construction of a sand pumping pipeline to secure the future of West Beach for the long-term – something the local community has been crying out for for years."
"This mass replenishment of sand will complement the autumn sand carting which occurs between Adelaide's northern beaches and West Beach."
"The sand along Adelaide's coast is naturally moved northward by the wind and waves. This causes sand to build up on our northern beaches, such as Semaphore, and causes sand loss and erosion along our southern and central coast such as West Beach and Henley Beach South."
Minister Speirs also said that the State Government will continue to work with local residents to guide delivery of the 'Securing the Future of our Coastline' project.