Great Lakes Dredge & Dock Co. (GLDD) has won a $54 million firm-fixed-price contract to deepen and widen Mobile Harbor.
Bids were solicited via the internet with five received, the U.S. Department of Defense (DoD) said in its latest announcement.
Work will be performed in Irvington, Alabama, with an estimated completion date of October 18, 2022.
The U.S. Army Corps of Engineers, Mobile District, is the contracting activity.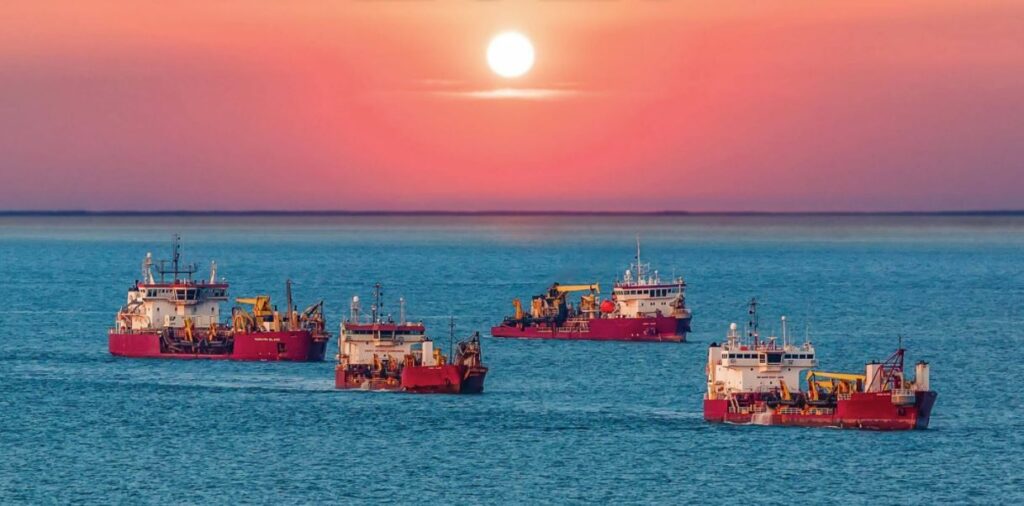 In June 2020, the Mobile District entered into a Project Partnership Agreement with the Alabama State Port Authority, to deepen and widen the Mobile Harbor Ship Channel in Mobile, Alabama. 
Colonel Sebastien P. Joly, Commander of the Mobile District, and John C. Driscoll, Director and Chief Executive Officer of the Alabama State Port Authority, signed the agreement on June 17, 2020.
The completed project will consist of deepening the existing Bar, Bay, and River Channels to a depth of 50 feet, incorporating minor bend easing at the double bends in the Bar Channel, widening the Bay Channel from 400 feet to 500 feet from the mouth of Mobile Bay northward for 3 nautical miles to provide a two-way traffic area for passing, and expanding the Choctaw Pass Turning Basin by 250 feet to the south at a depth of 50 feet.