Kananook Creek dredging kicks off
Parks Victoria said in their latest announcement that dredging operations at the Kananook Creek entrance will take place in the following days.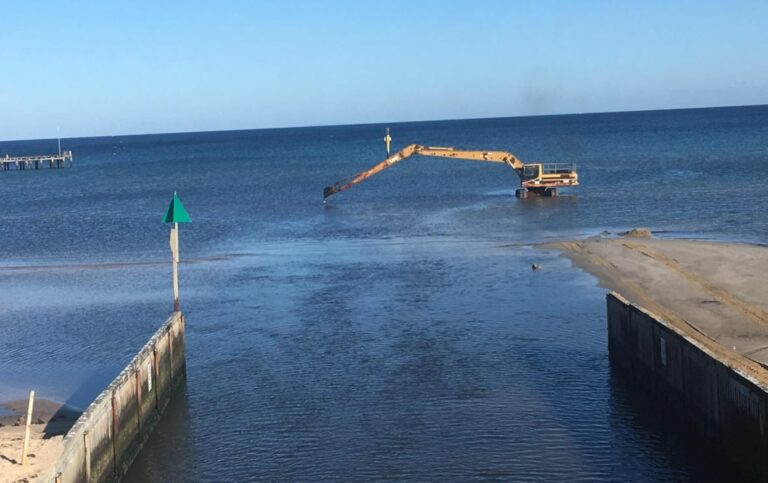 According to the official statement, "mariners are advised of maintenance dredging works to be undertaken by Frankston City Council in the vicinity of Kananook Creek entrance."
Dredging operations will be carried out by a long reach excavator.
Under the cleanup plan, dredged material will be deposited for beach renourishment to the north of Kananook creek.
"Sand deposited on the beach may initially appear darker however sun-bleaching will naturally lighten the sand over time. Some areas will have restricted access during dredging work," said Frankston City Council.
Plant and equipment will be stored ashore during the works.
The Kananook Creek dredging program will be wrapped up by April 30, weather permitting.