MTCC working on several projects
Maldives Transport and Contracting Company (MTCC) this week released some interesting info on the company's operations in the area.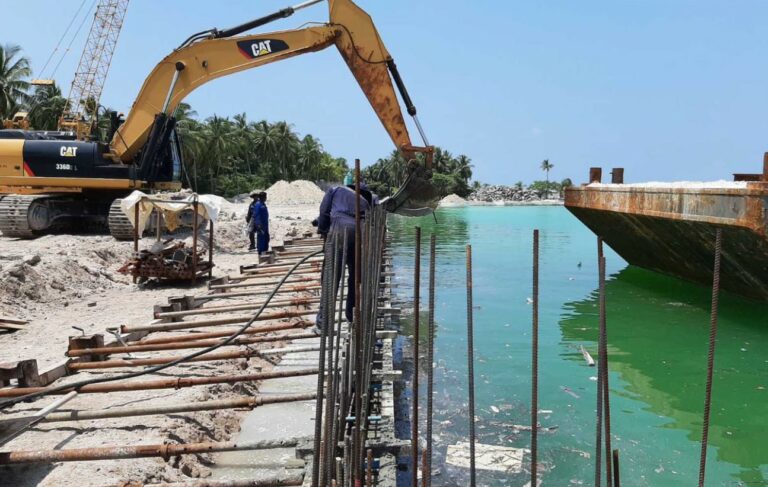 The first one was for the Sh. Feevah Harbor development project. According to MTCC, work on the design and construction of Sh. Feevah Harbor is well underway, with overall 80% project progress. Installation of precast concrete blocks required for quay wall construction is currently ongoing.
Scope of work for this $4.4 million project includes dredging and excavation operations of 55,163 cbm; the construction of a 464m quay wall; a 356m breakwater; a 182m revetment, installation of 2,320sqm of paved area, etc.
Next was the update on the Dh. Meedhoo Harbor Development project. Equipment for the project began arriving yesterday.
Overall, this harbour project includes excavation and dredging operations, construction of a 373m breakwater, a 35m revetment wall; a 294m quay wall; a 11m x 11m ramp; installation of 1,470 sqm pavement, etc. This $2.4 million worth project is set to be completed within 408 days.
MTCC has also started works on the $1.1 million V. Fulidhoo shore protection project.
Scope of work for this development project includes dredging and backfilling of approx. 12,000 cbm of sand, construction of new groynes and 270m breakwater.