The South Harbour work progressing at pace
Construction of the South Harbour is continuing at pace, and changes can be seen on site nearly every day, reports the Aberdeen Harbour.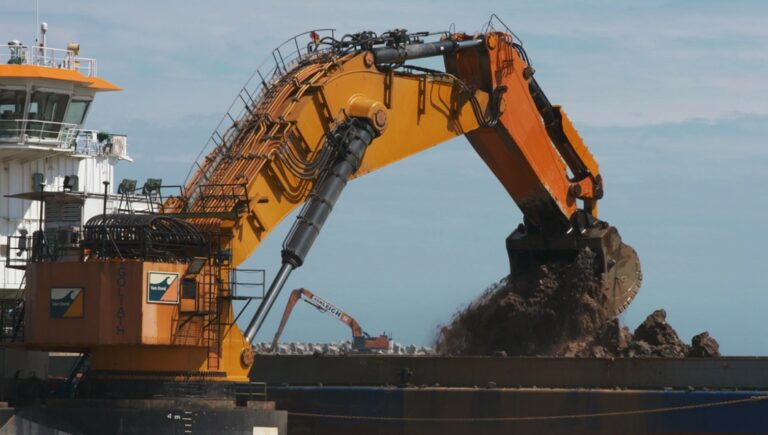 As reported, at least 30,000 tonnes of rock and core material has been imported to the project last month to be used for the South Breakwater.
The scale of the North Quay is now very clear, with more than 40,000 tonnes of infill material now placed behind the caissons.
What to expect at the South Harbour site in May:
Preparation for work around the south area of the site, and arrival of rock and core material for the South Breakwater;
Fabrication of bases and concrete pours for the Crown Wall;
Placement of infill material behind the caissons on the North Quay;
Preparation for the arrival of caissons for the South Quay;
Commencement of the installation of a 3km water main, connecting the expanded site to the existing Scottish Water supply network and Torry Quay.
In their latest update, the harbour officials also released a video of the Accropode. More than 9,000 accropodes are being made for the North and South Breakwaters. Project Director, Keith Young, explains how they are made and why they are so important for the port…