More sand arrives at Wyomi Beach
Following the success of the sand nourishment campaign at Wyomi Beach in 2020, Kingston District Council has again been successful in receiving grant funding to continue implementing strategies which will minimise erosion risk for the upcoming winter season.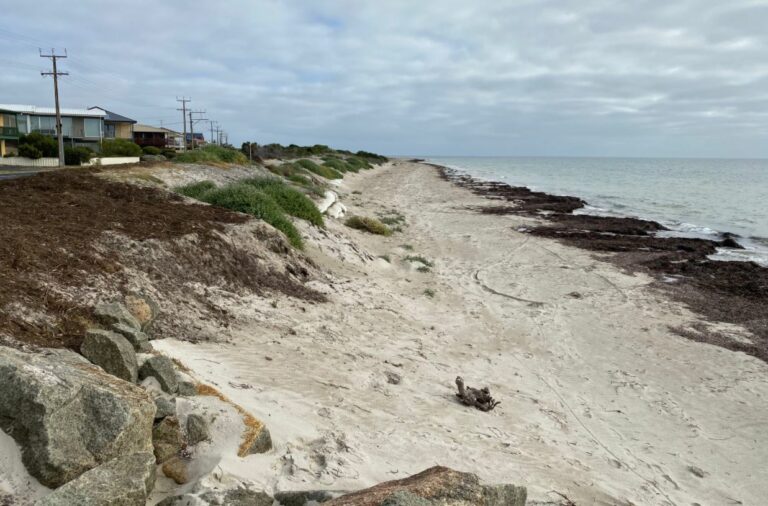 Council considered the funding allocation and associated technical note at its meeting of 20 April, where it endorsed the recommendation to proceed with a secondary sand nourishment campaign.
The 2021 sand nourishment campaign will consist of approximately 9,000m3 (6,000m3 to south and 3,000m3 to the north) and will be undertaken this month, with sand sourced south of the jetty as per the previous campaign.
Sand nourishment is considered a crucial aspect of coastal protection as seen at various locations across the state, and becomes particularly important where 'hard' options, such as rock walls or sandbags, have previously been installed (such as at Wyomi Beach).
Commenting the latest news, Mayor Kay Rasheed said: "We appreciate that the sand nourishment campaign may not be the community's preferred option, but in comparison, to 'do nothing' is not viable or responsible and would likely see further damage to the area and could have a devastating effect."
The proposed sand placement will provide a 'buffer' for short term protection of the area whilst longer term strategies, triggers and financial commitments are progressed as identified in the Kingston District Coastal Adaptation Strategy.