Fincantieri Marinette Marine (FMM) has officially launched the next phase of construction along the waterfront, including work in the adjacent Menominee River.
Beginning this week and planned to continue until late October, FMM will have several inches of sediment and bedrock removed from the river bottom and along the banks of their waterfront to allow the launch and navigation of larger Navy ships being built at the Wisconsin shipyard.
The blasting operations will occur during weekdays between 4 and 5 p.m. as the company seeks to create an additional 20 feet of depth next to its seawall.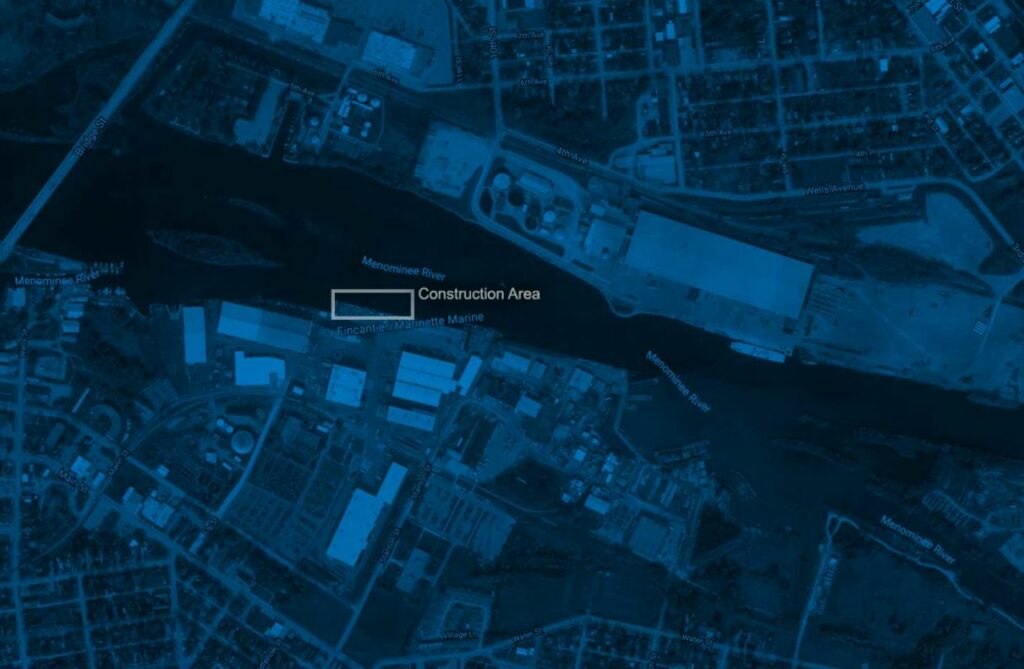 "Federal agencies and the Wisconsin DNR have been working with Fincantieri Marinette Marine, their consultants and contractors to ensure the health and safety of the environment through permitting for this expansion," said Jean Romback-Bartels, NE WI Secretary's Director for WDNR.
FMM and its sister shipyard, Fincantieri Bay Shipbuilding, started a massive $200 million capital improvement plan earlier this year, which when completed will include several massive climate-controlled buildings and the largest ship lift in the U.S.
Photo: fincantierimarinettemarine.com