Longboat Key beachfill project entering the final phase
Weeks Marine continues to make rapid progress in Segment 2b of the Town of Longboat Key 2021 beach renourishment project.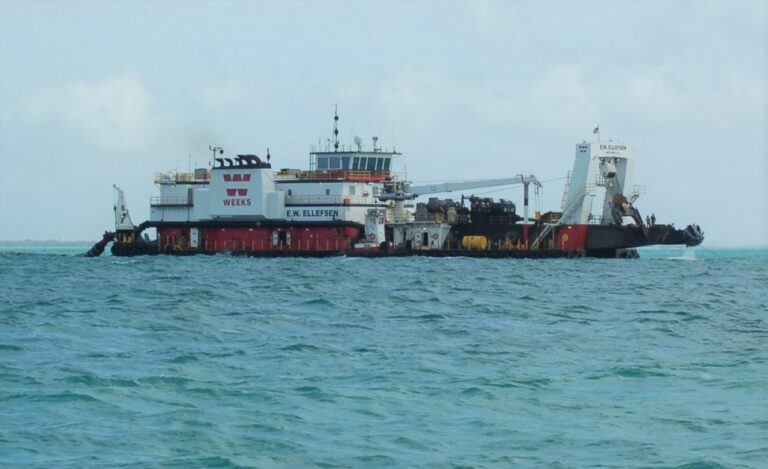 According to the latest update, the beachfill reached the tie-in with Segment 2a on May 14th, after which the operations shifted back to Bayfront Park, starting filling northward toward Tiffany Plaza.
Upon completion of Segment 2, the pipe and equipment will be cleared from the beach and the filled areas will be tilled and dressed.
Weeks Marine plans to send the dredge into port for scheduled maintenance before returning mid-summer to complete Segment 1.
The Town of Longboat Key commenced work on the 2021 renourishment of several segments of the island's Gulf of Mexico shoreline in early March.
In total, the town is planning to place roughly 825,000 cubic yards of sand along the Longboat Key shoreline this spring/summer. This will stabilize the north tip of the island, combating the severe erosion that threatens Greer Island.