Col. Paul Culberson tours Waukegan Harbor dredging
USACE Chicago District Commander Col. Paul Culberson toured the Waukegan Harbor dredging project earlier this week to discuss dredging safety and how all workers onsite can create a safe work environment.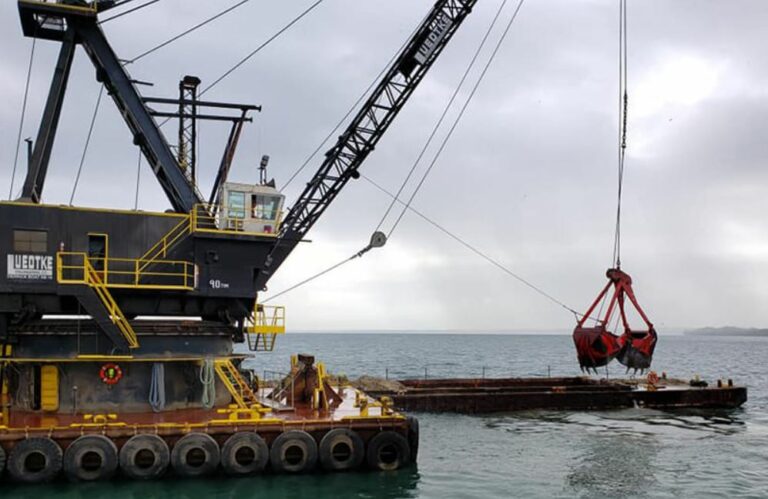 The scope of the project, at 25% complete, is to mechanically dredge 50,000 cubic yards of material from the Waukegan Harbor channel.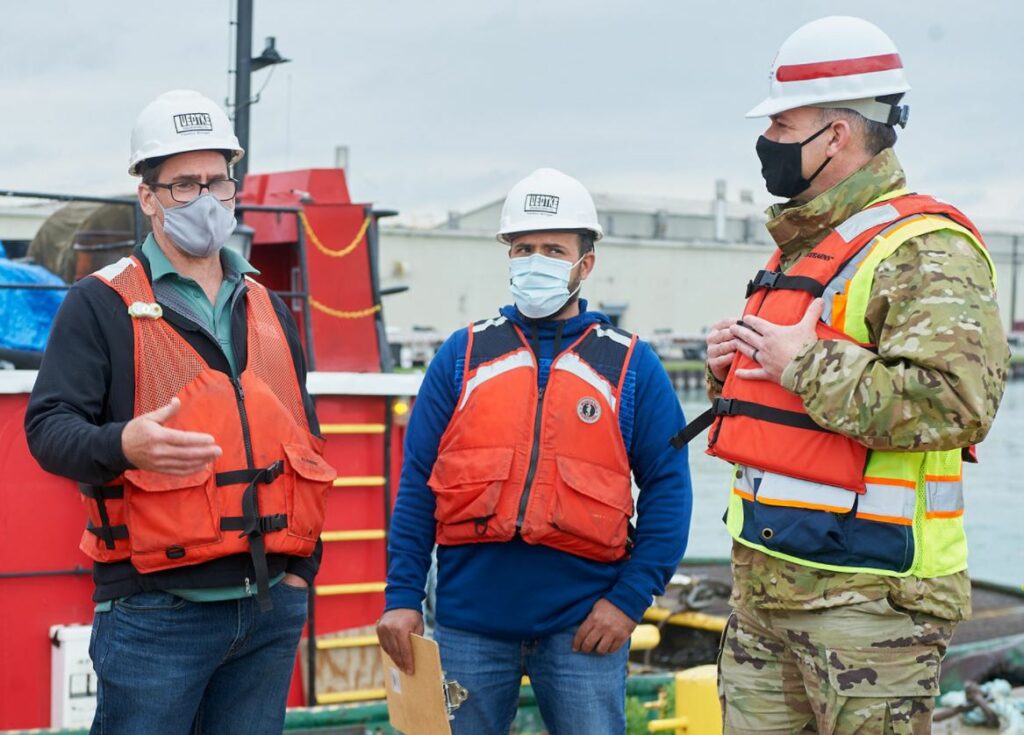 Accompanying Col. Culberson were USACE representatives from Operations Division, Engineering & Construction Division, Construction Branch, Northern Area Office, and Safety Office.
USACE contingent was met on site by Craig Argue, field superintendent, and Abdulwali Eljahmi, site safety and health officer, of Luedtke Engineering Company, Michigan.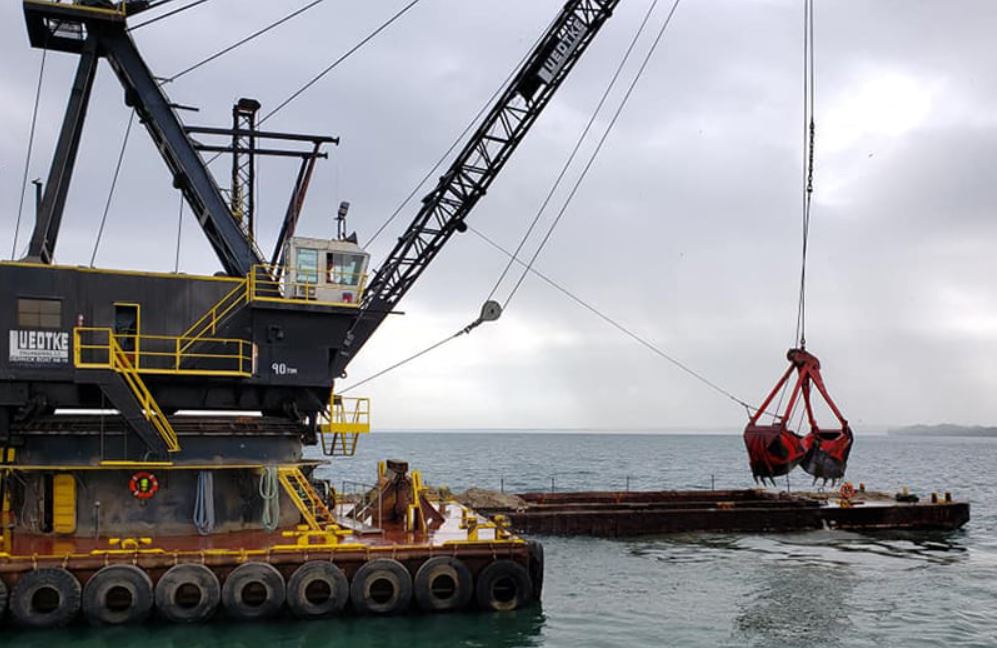 "The objective of the visits was to reaffirm the Corps' high-level commitment to workplace safety," Pete Flanagan, chief, USACE Chicago District Safety Office, said. "And to encourage the dredging contractors to enrich their corporate safety cultures as well."