Hutchison Ports, The Royal Commission ink JCPDI Port deal
A new agreement was signed recently between Hutchison Ports and The Royal Commission in Jubail and Yanbu for development of terminals for general cargo, dry bulk and containers.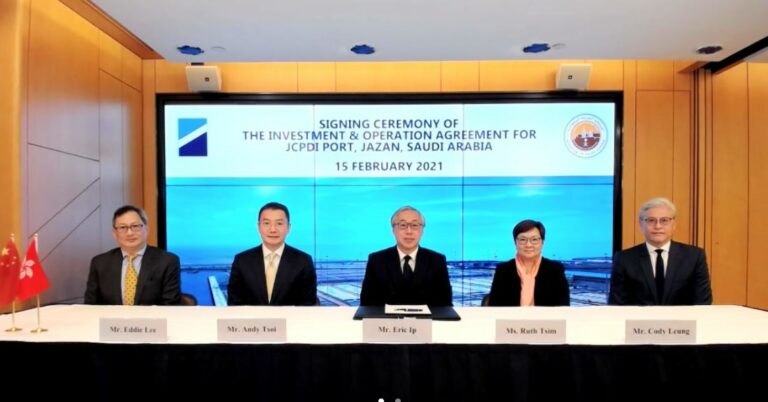 This project is just a part of a broader logistics development plan by the Jazan City for Primary and Downstream Industries (JCPDI).
The new JCPDI Port lies along China's Belt and Road Initiative and is the Kingdom's closest port to East Asia allowing it to be the first port of call from Asia. 
Eric Ip, Group Managing Director of Hutchison Ports, said: "We have a presence of 20 years in Saudi Arabia, and it is a very important market for Hutchison Ports."
"Marking a new chapter for us, JCPDI Port is located at the crossroads of one of the busiest east-west trade lanes and the rapidly growing north-south trade lanes. We look forward to working closely with the Royal Commission to help JCPDI reach its full potential and contribute to the Saudi Vision 2030."
JCPDI Port to be developed over two phases, the multipurpose port will consist of a container terminal, a general cargo and dry-bulk terminal.
Each will be equipped with the latest handling facilities and have a quayside draft of 16.5 metres.
Commercial operations of Phase I will launch this year starting with the general cargo and drybulk terminal.
With a berth length of 540 metres, this facility will serve the immediate needs of the growing list of JCPDI tenants.
Subsequently, Phase I of the container terminal is expected to start commercial operations in early 2022 which offers 730 metres of berth.