Strengthening riverside walls along Lincoln's Foss Bank
Work to strengthen riverside walls along Lincoln's Foss Bank is underway, as part of a £6 million investment in the city's flood defences.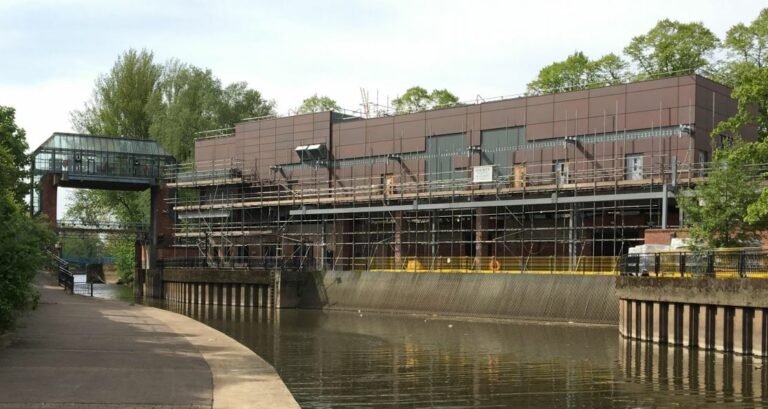 New steel piles are being driven into the riverbank upstream of Brayford Pool, reinforcing the existing defences and maintaining the area's standard of protection.
The work is expected to be completed in October, subject to water levels.
It is all part of a wider scheme that will maintain the existing standard of flood-risk protection for around 4,000 homes and businesses in Lincoln.
Led by the Environment Agency, the £6 million Lincoln Defences Project began in June 2019.
To date, it has included the refurbishment of Stamp End Sluice and defences at Sincil Dyke next to Lincoln City Football Club, Stamp End, Dixon Street and Spa Road.
Work between Dixon Street and Altham Terrace, where 500 metres of new steel piles were driven into the Witham's riverbank, was wrapped up last month.
When complete, the entire Lincoln Defences project will have renovated more than 2 kilometres of riverside walls and 3 sluices, as well as introduced environmental improvements.
According to Environment Agency, it is expected to generate economic benefits valued at almost £33 million.